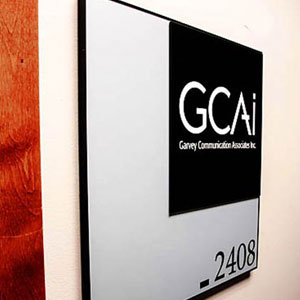 Like all accomplished chefs, GCAi rarely reveals the recipe for digital marketing success. Every year however, we make an exception for MassChallenge startups and recently we helped over 30 of them learn to cook up digital marketing results.
Our Digital Marketing Team shipped up to Boston on July 13 for a day at MassChallenge. After presenting our Digital Marketing boot camp, we met with individual startups from all over the world and offered more personalized advice. Our recipe of SEO PR, Social Media Marketing, and Online Advertising proved to be of great interest by gathering the biggest post-boot camp crowd.
Our day ended on an interesting and tasty note as we were able to have dinner with Tim Cigelske, Social Media Director for Marquette University, who was in town to present on analytics at a higher education social media conference. James Garvey presented on Social Media Marketing at that same conference two days later.
#GCAiPlanet asked each of the GCAi Digital Marketing team what the key takeaways were from the day at MassChallenge. Here is what they offered:
"Most of the startups we consult with really want to attract public attention to their venture," notes John Garvey, President of GCAi and a judge and Mentor for MassChallenge. "Yet, our feeling is that they are generally not ready. Although they can readily speak to their eureka moment – the why and then when of their venture's inception – they do not have enough traction to show its value to a specific set of customers." John noted that explaining how your venture  will address a specific audience's pain is important but, from a PR perspective, you need members of that same audience to tell your story – the story of how your solution addressed their pain points. "Effective PR is about storytelling and trying to attract attention based on the premise of a good idea, how clever I am is just not effective. Customers telling stories about value is."
According to Mary Shea, Vice President Digital Strategy at GCAi, a question that arose frequently during their one-on-one meetings with the startups was, how much should I budget for advertising/promotion? "Of course this is a question all businesses ask but it is vitally important for a company that is still in its infancy and has limited accessible funds," explains Mary. "Regardless of the financial status of an organization, determining a budget generally comes down to three considerations: who is your audience, what goal are you trying to achieve, and what platforms do you plan on utilizing."
Mary suggested that startups need to fine-tune their targeting – addressing who their exact customers are and defining them by age, location, and interests if possible. "My recommendation was to start small by setting up an initial trial campaign. Analysis of those results would allow them to optimize their future campaigns by knowing who they should target, which platforms drive the best results and what spending level delivers the best return on investment."
Unquestionably, the Social Media Marketing entrée was the one that most of the startups wanted to taste and James Garvey was their Gordon Ramsey. "I came prepared to launch in to Facebook promotion and talk about where Snapchat advertising was going, but was stopped in my tracks at Twitter," explains James. "Many of the startups had ventured into Twitter by starting a profile, but had no idea how to navigate from there." James explained how to stir up an audience on Twitter and then to spice things up with targeted promotion.
"We believe that Twitter can offer startups a lot of value when it comes to making critical connections and building a very targeted audience. But, you have to build a strategy that is unique to that platform – each platform in fact. One size does not fit all." James suggests that startups begin by considering Twitter a platform as an influencer marketing tool. "The people you need to talk to are there and you can find them pretty easily. Yet, finding them will not lead to success. Startups need to be tweeting every day, starting conversations, and engaging with their audience before diving into promoting tweets and Twitter Web Cards."
For Darcy Fortune, the mind-blowing diversity of the MassChallenge startups was the most amazing part of the day. "We answered questions from app builders, food startups, social mission ventures and an award winning wearable technology company that is making a device for the visually impaired. At times it felt like a digital marketing shark tank – we were the contestants and the startups were the panelists. The questions came rapidly, but it was really exciting to apply our techniques and experience to the variety of challenges that they presented."
A sample of the ventures that GCAi worked with includes Collectible, Gosavana, Irahal, Six Foods, and Sunu.
https://www.gcaionline.com/wp-content/uploads/2016/10/GCAIdefaultthumb.jpg
300
300
Garvey Communication
https://www.gcaionline.com/wp-content/uploads/2016/10/GCAI-Logo-IDM-340x240.png
Garvey Communication
2015-07-31 11:58:47
2015-08-05 16:24:02
GCAi Reveals The Secret Sauce Of Digital Marketing To MassChallenge Startups