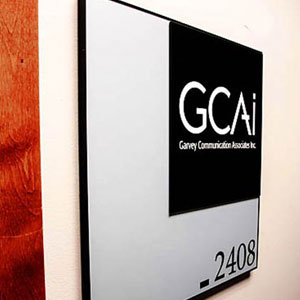 When you have good news, you don't want to wait. GCAi Digital PR technology puts your news right in front of your customers and the media almost instantaneously. This is the "new" PR – a process that uses the Internet and Social Media to more effectively spread the word about your company.  Our Digital Media Kits have a 10 times higher open rate than conventional press releases. With PR, customers will learn about your news on their Facebook pages and through the traditional media, both online and off.
Our Digital PR process was developed to help the National Science Foundation (NSF) funded Information Technology Centers around the country learn how to use the Internet to disseminate their research and other critical information.  Its key component is the Hub and Spokes Strategy. We start by creating a Internet optimized Digital Media Kit (DMK) that is posted on the company's website (the Hub). The DMK is also linked to a variety of digital assets that we create and post on a variety of Social Media platforms (the Spokes); think videos on YouTube, infographics on Tumblr, photosets on Flickr. Each platform is independently searchable as well and optimized to drive traffic to your website in a measureable way. The DMK also travels through other Social Media platforms like Twitter, Facebook and LinkedIn as well as gets distributed to a variety of targeted media, organizations and influencers.
GCAi Digital PR content is "evergreen," meaning that it stays relevant for a long time and therefore appears in search after search. It also yields tangible results so you know what you are getting for leads and where they are coming from.