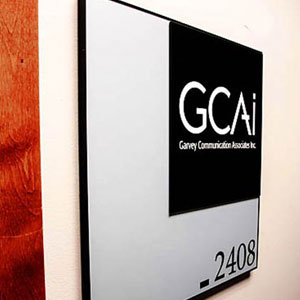 James Garvey was there at the beginning – a time before Facebook, Twitter and LinkedIn. Way back near the turn of the century, James rode into the Social Media era on MySpace – MySpace part one for those of you in the know.
Today, he plans and implements Social Media Marketing campaigns for financial services companies, healthcare organizations, precision manufacturing, and higher education institutions. The number of platforms has expanded vastly with most GCAi clients being operational on Facebook, Twitter, LinkedIn, Instagram, Google + and Pinterest at a minimum.
With a few purposeful keystrokes, James can cost effectively engage targeted audiences. A typical day in the life of James consists of writing and optimizing a variety of PR and marketing content for Social Media dissemination. Then he works with his team to boost reach, frequency, and engagement through a variety of promotional techniques. The results are indeed amazing:
Web consultant to client: "Hey, what have you guys been doing with social lately? We're seeing a lot more action there these days. It looks great!"
Client: "We switched over management of our Social Media to GCAi."
James and his team regularly review analytics on the Social Media platforms GCAi has under management to ensure that the client's strategic goals and objectives are being met.
These platforms change almost every day. Whether it's the recent tweak to the Facebook algorithm that rendered organic content close to useless or a new advertising offer from LinkedIn or Twitter, James is constantly researching and testing to create the best outcomes for GCAi clients.
James occasionally donates his time to startups in an effort to help them succeed in digital marketing. He has worked with Valley Venture Mentors startup KloudPages and MassChallege finalist Worksafe Technologies and Bon Hiver to name a few. James is a board member of the Advertising Club of Western Massachusetts and an associate member of The Public Relations Society of America.
Follow James on: