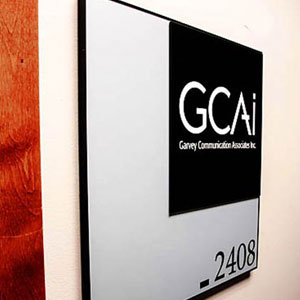 It wasn't the "Rocky Road To Dublin" that brought this former colleen to GCAi's front door. Instead, Darcy Fortune arrived at the shores of #GCAiPlanet knowing many of the media relations steps as well as an Irish slip jig.
A former assignment desk editor and production assistant for ABC News affiliate WGGB and a video journalist and production assistant for MPACT TV, Darcy has a good sense of the hack side of the hacks vs. flacks PR dance.
When she taps onto the 20th floor each morning, Darcy immediately begins to harness a digital content tsunami for the benefit of GCAi and its clients. Supervising the production of Digital PR and related Social Media Marketing content, she ensures the text, images, and video created exceeds the share-worthy threshold and that it is properly purposed for each applicable platform. Given that digital channels are constantly in flux, Darcy has an appetite for continuous learning and evaluation, and also has the patience of St. Patrick.
Darcy's professional digital endeavor is not unlike a barefoot hike up Croagh Patrick. Her pilgrimage, however, involves wrangling a multitude of digital communications channels to suit GCAi's Digital PR dissemination protocols and social media engagement goals for campaigns. This, along with the company's online advertising and email marketing talents, gives GCAi the unique ability to reach highly targeted audiences. Darcy also deftly proves the effectiveness of the GCAi approach through interpretation and analysis of the real-time analytics provided by each one of those channels.
A Cum Laude graduate of Westfield State University where she earned a Bachelor of Arts in Communication, Darcy was also a member of the Communications Honor Society and a varsity athlete. She serves as communication director on the board of the Advertising Club of Western Massachusetts and Springfield St. Patrick's Parade Committee. She is also a member of The Public Relations Society of America.
Clearly, the PR wind is at her back!