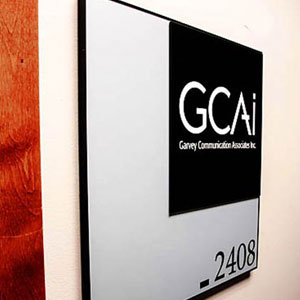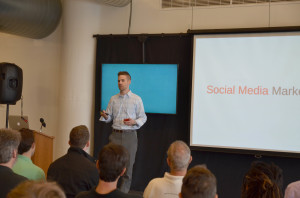 "Forget everything you know about social media strategy, because the rules have changed"
Colleges and universities rely on social media to reach prospective students and to retain those who have enrolled, so it is no surprise that those who work in the field gather often to discuss strategy. Yet, contemplating social media strategy is like nailing Jell-O to a wall. Not only are the platforms constantly changing, but critical audiences are migrating as well.
When the Social Media Strategies Summit for Higher Education conference contacted us to see if we could send an expert to present, we sent off our top gun, Social Media Analyst James Garvey. Fresh off of a trip to MassChallenge, where he presented on just that subject, James launched into his current thinking. "Forget everything you know about social media," he started. "Community management and the engagement model we all built our strategies on are dead. It's time to start fresh."
That boisterous start got James the reaction he had hoped for, and a lively discussion between fellow panelists and the audience continued well beyond the panel time limits. This was no lightweight panel, either. Joining James were Robert Bochnak, Assistant Director, Alumni Marketing and Communications, from Harvard Business School and Corey Pavdeen, Director of Global Social Business Strategy, from t2 Marketing International.
In order to capture just what James thinks is dead and how he is currently advising higher education clients to approach social media, GCAiPlanet sat him down for a quick interview.
GCAiPlanet: Dead? Forget everything? Were you being purposefully hyperbolic or do you really feel that alarmed?
James: Yes, I think it is time for higher education to hit the panic button. Their core audience – high school juniors and seniors – as well as their current students have left Facebook and to an extent Twitter. They certainly are not on LinkedIn. Pull any higher ed social media strategy and you will find those platforms front and center, but where is Snapchat? Look, I am not saying that social media is dead as a strategy. I am saying that doing what you were doing a few years ago is now a complete waste of time.
GCAiPlanet: Whew. I think a lot of social media managers would hit the panic button if they only read the first part of this interview. Can you give them some additional specifics on what you think they should and shouldn't be doing?
James: Sure. I wasn't kidding about Snapchat. We are looking at it for our clients already and using it on an individual basis. I would also like to add that having a strategy is critical, so I am not saying don't plan. But, these days, simply managing a community will not work. We are instead advocating for full-blown content marketing campaigns that use social media marketing to reach very targeted audiences. Quality content is still critical – but also targeting is key.
GCAiPlanet: What targeting tools are you using?
James: Interestingly, we still see the predominant conversation as being "managing social media presences" rather than targeting. Almost every social media site has targeting options available with their promotional platforms, and we are using promotion and targeting extensively – and very successfully. By way of comparison, I like to talk about un-promoted content as being like a tree falling in the woods. Generally, nobody sees it anymore. So, to a large extent, posting content without promotion is useless. There are exceptions, of course, but I am comfortable with the "promote it if it is valuable to your audience" rule. Platform promotion tools also can help you plan and execute your campaign strategy, control your budget, and create content that fits the site. For example, within Facebook, you can refine your targeted audience using the filters gender, age, location, interest, and behavior.
GCAiPlanet: So where does that leave websites? Have social media presences replaced them?
James: No. Absolutely not. A viable social media marketing strategy has the website as the hub. Content disseminated and promoted through social media platforms should be hosted on the brand's website. That is the start of the sales funnel, and social media – content marketing – will lead them to it.
GCAiPlanet: Is social media promotion expensive?
James: No. For very small money – $50 or $100 for a local campaign – you can reach hundreds if not thousands of people. Remember, though, targeting is the key to effectiveness.
GCAiPlanet: Final thoughts on what you covered at the conference?
James: Know your audience. That statement dates back to marketing in the Stone Age, and it still applies today. Each social media platform aggregates different audiences, and they do different things on each platform. One size does not fit all, and your brand does not have to be on every platform – just the ones that your audience aggregates on.
https://www.gcaionline.com/wp-content/uploads/2016/10/GCAIdefaultthumb.jpg
300
300
Garvey Communication
https://www.gcaionline.com/wp-content/uploads/2016/10/GCAI-Logo-IDM-340x240.png
Garvey Communication
2015-08-19 09:58:50
2015-08-19 13:55:35
GCAi Social Media Analyst Calls For 180-Degree Change In Strategy At Higher Education Conference