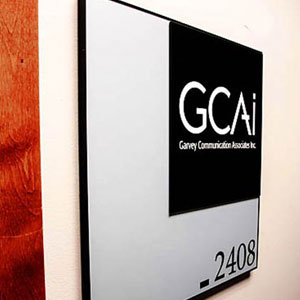 On the eve of St. Patrick's Day, many on #GCAiPlanet are focused on the Emerald Island and all things Irish. This year, we are again able to give a digital marketing spin to the "High Holiday" through the eyes of our Irish friend and peer Eoin Kennedy. This year, Eoin is going to take us to a quaint Irish village named Cong where once a year the digerati gather to talk digital marketing for about three days. Enjoy.
Technology trends are always hard to measure.  Sometimes it's measured by published user numbers on a platform, sometimes by quasi-academic research, sometimes simply by gut feel or personal perspective. But other times a better gauge can be what people are actually talking about in the real world.
Conferences can be a good collation point for opinion, but presenters generally follow cues given by organisers which are naturally biased.  This is one of the reasons I really enjoy observing the Congregation unconference. People self-select their topics and are published in advance, and they are generally used as a catalyst to discuss other core topics.
At the end of last November's event, I poured over the input of more than 80 attendees who hailed from six countries and 17 counties in Ireland. Attendees were a unique a mix of teachers, lecturers, communications and digital media consultants, politicians, startups, researchers, journalists, technologists, film makers, genealogists, accountants, and authors. Their comments and conversations provided me with a perspective on the direction that digital media is headed in Ireland and, perhaps, the world.
One mega trend that spawned an entire evening of conversation was Augmented and Virtual Reality. Both were of utmost interest to the attendees. In particular, attendees were interested in the grass root deployments by archaeologists who are using AR to make the past a place, and others who are using VR to recreate the world of James Joyce's Ulysses.  This focus on AR and VR was also highly evident in presentations by media houses in other Irish conferences, which replaced the previous focus on mobile.
Although very diverse, reflecting how daily lives are now intimately touched by technology, attendees at the Congregation could be grouped into specific areas of interest, including:
Education and Concern for Future Generations.
People centric and impact of IT
Content – rise, demise, storytelling and new formats/approaches
Disruption – trying to frame and shape the brave new world
Technical – predictive data to privacy to drones
Tips – from Slack to apps to Twitter community building
In terms of specific digital marketing trends, there were also many discussions about Content, Mobile, Customer Experience with Wearables, and IOT.  One discussion about the migration toward messaging apps, like Snapchat and Instagram, reflected the discomfort that many older analysts feel with these platforms rather than the popularity that appears to be spreading from the U.S. through Irish millennials.
My personal crystal ball for 2016 says virtual reality will undoubtedly become more mainstream and normal, augmented reality will show its muscle in B2B, content overload will force us to rely on algorithms, and everyone will get more comfortable with data.
Eoin Kennedy is a freelance communications consultant living in the west of Ireland. Along with a two year stint as a founder of a web based start-up he spent more than 18 years in the public relations industry. Eoin is also a trainer on the Digital Marketing Diploma programme run by the Irish Times and the Digital Marketing Institute. He is a former director and Vice Chair of the Irish Internet Association and now the chair of the IIA Social Media Working group, a graduate member of the PRII and MII, a judge of the Irish Blog Awards and the IIA Net Visionary Awards.
In his spare time, he founded and now organizes an annual digital media 'unconference' called CongRegation.ie
https://www.gcaionline.com/wp-content/uploads/2016/10/GCAIdefaultthumb.jpg
300
300
Garvey Communication
https://www.gcaionline.com/wp-content/uploads/2016/10/GCAI-Logo-IDM-340x240.png
Garvey Communication
2016-03-15 13:53:53
2016-03-17 09:00:21
Good Craic: Digital Media Trends From The Emerald Isle