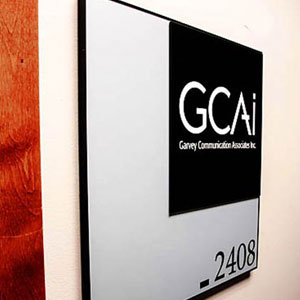 How top brands effectively jump into social media conversations
More than 108 million people were tuned in to CBS for Super Bowl XLVII as power in the stadium simply went out, and stayed out, for 34 minutes. As chaos ensued in the stadium and living rooms of viewers, a team of marketer's at Oreo saw a golden opportunity.
The team collaborated and tweeted an ad stating boldly, "You can still dunk in the dark." That now-famous ad seemed to give birth to the enigmatic trend of real-time marketing.
Our #GCAiPlanet team talked with Kaitlyn Bigica, social media manager at a top media agency in New York City, real-time marketing expert and former GCAi associate, to get some insight into what real-time marketing really means.
Live events are becoming increasingly popular, and they provide enormous opportunity for marketers. There is no doubt that most big brands now have a social media marketing team at the ready during all major television events, looking for opportunities to join the discussion online and push their messages.
Every brand wants to be the next Oreo, promoting the perfect ad on the perfect platform at the perfect time during a live event. While not every brand will be able to do what Oreo did, Kaitlyn offered a few tips for brands looking to improve their real-time efforts:
The perfect ad: Kaitlyn pointed out that a lot more preparation goes into real-time ads than the public might think. In fact, most "real-time" ads that we see are thought up weeks or months in advance, and prepared to look like they were made in the moment.
The perfect real-time ad is relevant to the event, relevant to your brand's product or services, and unique.
The perfect platform: For real-time marketing, the most effective platform is Twitter. Twitter is fast-paced. Users post to this platform more frequently than others, and tweets usually don't stick around at the top of users' newsfeeds for a very long time. Brands can easily oversaturate Facebook and Instagram with content, because posts on those platforms have more longevity. However, this doesn't mean real-time is confined just to Twitter.
Kaitlyn explained that brands need to calculate and decide ahead of time how much money is needed to have their voice heard in particular conversation on whatever platform they choose.
For example, brands will need to pay less to be "heard" in a conversation surrounding a local community event than The Grammy's or Super Bowl on Twitter. And yes, brands looking to be heard will need to put money behind their posts. Organic reach is decreasing on every platform.
The perfect time: The perfect time for brands to post a real-time ad is whenever they have content prepared (because almost no real-time content is actually real-time) and are somehow relevant in the conversation.
Expert real-time marketers like Kaitlyn know how to get creative and make their brands relevant. On #GCAiPlanet, one of our favorite real-time ads was Arby's tweet to Pharrell Williams during The Grammy's in 2014 asking him for their hat back. Arby's is not directly connected to The Grammy's, but they found a way to chime in on the conversation. It made sense, and it made a big impact.
That being said, there is a fine line between real-time advertising on social media and conversation hijacking – jumping into conversations online that your brand can't connect to at all, so be careful.
– Quinn Garvey and David Bohl
https://www.gcaionline.com/wp-content/uploads/2016/10/GCAIdefaultthumb.jpg
300
300
Garvey Communication
https://www.gcaionline.com/wp-content/uploads/2016/10/GCAI-Logo-IDM-340x240.png
Garvey Communication
2016-04-18 15:18:36
2016-04-20 15:26:28
The Real Truth About "Real-Time" Social Media Marketing