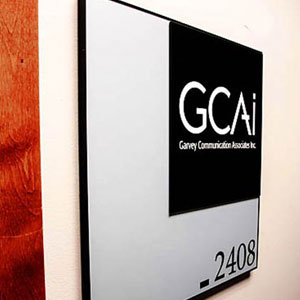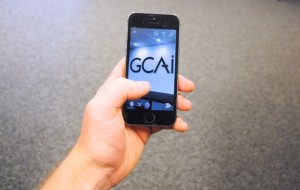 In 2013, Facebook's Mark Zuckerberg showed up at Evan Spiegel's front door with $3 billion stuffed in a suitcase and offered it up to the 24 year old in exchange for his disappearing messaging application, Snapchat. Spiegel famously told Zuckerberg to take a hike. Or at least that's how we imagine it happening.
Since that fateful day Snapchat, the choice messaging app of millennials, has tacked another $15 billion onto its valuation, proving that the decision to turn down Facebook's offer was justified. However, recent reports show that Snapchat is actually losing money and upsetting its core demographic, millennials, in the process. So what is Snapchat, why is it worth so much, where is it going, and most importantly – as marketers, how can we make money using it? That's what #GCAiPlanet set out to uncover.
Snapchat lets users share self-deleting photos and videos with friends. It's addicting. But it was the "Stories" feature, allowing users to post photos and videos for 24 hours, that propelled Snapchat into the limelight in 2013. "Stories," a favorite among millennials, took Snapchat from a simple messaging app to full-blown social media platform with enormous potential for monetization.
This must have been clear to Facebook back in 2013. Two years later, Snapchat is the go-to social app for millennials (people from 18 to 33 years old). But the company is finally trying to capitalize on its potential to make money, and to the dismay of most of these users, the once simple app is changing.
#GCAiPlanet wanted a firsthand opinion of these changes from a member of Snapchat's core demographic, so of course we consulted our resident millennial Quinn Fiona Garvey. Quinn has helped us navigate the fickle notions of her demographic before.
"It seems as though Snapchat has been on the outs ever since their most recent update," said Quinn. That update removed another favorite feature among millennials – "Best Friends." The "Best Friends" feature allowed users to see who other users were Snapping the most. Snapchat decided to remove that feature in order to protect the privacy of "a few higher-profile friends" as CEO Evan Spiegel put it. But the reaction was almost entirely negative, especially among millennials.
Perhaps the biggest change, though, has been the introduction of "Discover," a feature allowing select media sources, such as ESPN, CNN and Mashable, to stream their content into the feeds of users. This feature, while lucrative for Snapchat, isn't resonating with the app's core demographic.
"We started getting updates from different channels, like Comedy Central and People magazine. Users aren't interested in using Snapchat as a news source," Quinn declared.
The recent changes haven't been without positives. Quinn noted one new feature, in particular, that millennials are taking a liking to – Geofilters. This feature uses the location services of mobile devices to determine where a user is in the world and then provides that user with special overlay filters for their photos and videos, showing off their current location. These are only available in some locations and change depending on events in an area or time of year.
With all of that being said, does Snapchat have a role in the future of digital marketing? The GCAi Social Media Team says "yes." Here's why:
Social Media Marketing Analyst James Garvey thinks Snapchat is here to stay.
"While the app is making changes that aren't getting unanimously positive responses, it isn't losing a whole lot of users. People will always seek out the quickest and easiest way to communicate with friends, and right now that is Snapchat," said James.
"From a digital marketing perspective, Snapchat has a bright future as well. As the platform continues to refine and segment its users using location services, it will become easier for brands and advertisers to target their audiences with content," James added.
Digital Marketing Assistant David Bohl agrees that Snapchat is going to stick around, and thinks the key to digital marketing success for brands lies in the classic "Stories" feature.
"Many brands – McDonald's and Amazon are a few notable ones – are already using Snapchat as a digital marketing tool. Users can add these brands to their friends list and they will get updates in their list of 'Stories' the same way they would from a friend," said David. Learn more from the video here.
"The key is captivating content. Brands are competing for a user's attention, which means they'll need to be quick and creative in order to be effective on this platform," David noted.
The GCAi Social Media Team predicts that, much like Instagram is doing now, advertisers and brands on Snapchat will soon be able to pay to push their messages into the feeds of users depending on their locations. It will be interesting to see if millennials jump ship as Snapchat continues its transition from a disappearing messaging app into a money-making social media platform.
https://www.gcaionline.com/wp-content/uploads/2016/10/GCAIdefaultthumb.jpg
300
300
Garvey Communication
https://www.gcaionline.com/wp-content/uploads/2016/10/GCAI-Logo-IDM-340x240.png
Garvey Communication
2015-09-16 08:37:34
2015-09-18 16:11:58
Millennials Weigh In On The Future Of Their Favorite App: Snapchat