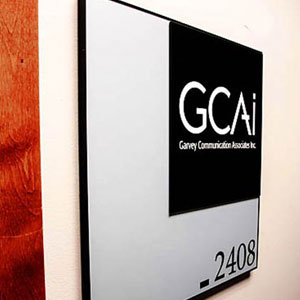 Sure, a friends and family round is the financial fuel of many startups. But, pay careful attention to what gramps and gram are doing with their checkbook as they may also soon be able to fund your competition. Crowdfunding, the ability of everyday people – not just accredited investors – to invest in startups, is getting ever closer to reality. Part of the JOBS Act passed in 2012, the Security and Exchange Commission has been taking its time coming up with the rules.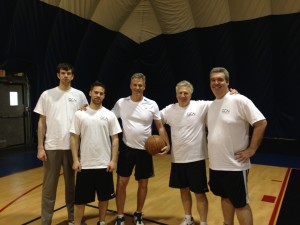 Recently, they just issued their first draft for 90 days of public comment and there certainly will be some, because they are screwing the intent of the JOBS Act all up. Here is what GCAi basketball buddy then Senator Brown, a leading supporter of the act, said at that time. "Crowdfunding is a game changer for startups and entrepreneurs in Massachusetts and across the country. These small businesses now have a powerful new tool to grow and create jobs. And now every American, regardless of income level, is able to invest and get in on the ground floor of a great business idea. This bill has great potential for our economy and job growth." (MassLive)  While repeatedly draining shots from a static position just off the key, Brown told us that he was very concerned that the SEC was going to "fudge things up!" (okay, we cleaned the comment up a bit).
So let's assume that there is an outcry and the SEC gets it right and grandma can invest in the near future. How does she do that? Through platforms like Wefunder. Thanks to an introduction by Scott Kirsner, the GCAi crew (and one guy from Valley Venture Mentors) were able to sit down in front of an enormous tower of pumpkin beer at Cambridge Brewing Company with Wefunder co-founder Mike Norman to both examine the past and look into the future of crowdfunding. Mike and his team are pretty amazing. They were very early advocates of crowdfunding and led the charge for the bill in Washington. In fact, they were so effective that they were invited to the White House for the bill signing. As a result, Time Magazine, PBS, Silicon Valley Business Journal, INC., Forbes and a whole lot more have quoted them and covered their startup.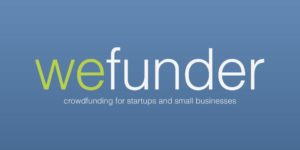 The road from Y Combinator (Application Video) to bi-coastal startup has not been an easy one, but their intent has stayed the same: "We believe that when all Americans can invest in innovation, the world will be a better place." (more).
So, congratulations to Wefunder on a successful launch (of your business and the JOBS Act) and GCAi looks forward to sharing another enormous tower of pumpkin beer with you again in the future!
https://www.gcaionline.com/wp-content/uploads/2016/10/GCAIdefaultthumb.jpg
300
300
Garvey Communication
https://www.gcaionline.com/wp-content/uploads/2016/10/GCAI-Logo-IDM-340x240.png
Garvey Communication
2013-11-18 16:29:02
2014-02-20 13:11:04
Grandma and Wefunder To Rock the Startup World