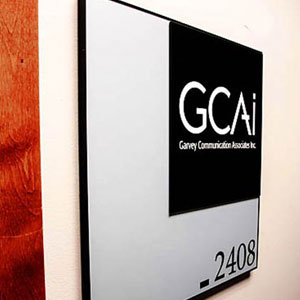 There are many characters involved in GCAi's origin story whose advice, time and generosity have not been forgotten over the years. Among those is Joe Napolitan, the "godfather of political consultants" who passed away on December 2nd, 2013.
Having grown up in Springfield, Joe worked on the campaigns of John F. Kennedy, Hubert Humphrey and many other notable politicians in both the U.S. and abroad. Instrumental in the campaigns of countless candidates, fellow Springfield native and GCAi President John Garvey also credits him as being instrumental in the foundation of GCAi. "Joe was one of my earliest mentors when I started GCAi and was very generous with his time and advice," recalls John.
"I will never forget the time that he walked me around the American Association of Political Consultants Washington DC conference and introduced me as a comer from his home town.  The place was abuzz with energy after the first Clinton win, and Joe – the great international political consultant – was introducing me to people like I was the one who pulled it off. We exchanged wonderful letters (which I have entrusted to my friend Tony Cignoli) and later emails through his classic Joe email address Cigar777@aol.com.  One of the last times I saw him, he inscribed a copy of his book 'The Election Game' to my son James – a fan of political campaigning.  Joe's generosity to me as mentor made a huge impression on me and fuels my enthusiasm for startups and Valley Venture Mentors today."
Joe's influence, which started in Springfield and spread to the national stage and beyond will continue to be remembered by those who he mentored, inspired and advised. We lend our sincerest condolences to the Napolitan family.
Read more about political strategist Joe Napolitan's life and global impact [Here].
https://www.gcaionline.com/wp-content/uploads/2016/10/GCAIdefaultthumb.jpg
300
300
Garvey Communication
https://www.gcaionline.com/wp-content/uploads/2016/10/GCAI-Logo-IDM-340x240.png
Garvey Communication
2013-12-16 10:07:06
2014-01-15 20:05:49
GCAi Remembers Joe Napolitan