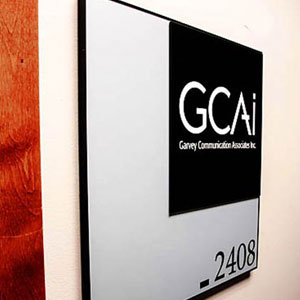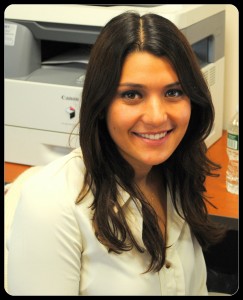 Jessica Klein has had to temper her enthusiasm for the New York Giants, Jets and Yankees, due to her new position as Social Media Assistant at Garvey Communication Associates Inc. The Empire State native graduated from the University of Massachusetts Amherst in December of 2012 with a Bachelor of Arts degree in journalism.
Jessica was "discovered" by GCAi during the 2012 Public Relations Speaker Series at the university. Serving as student coordinator for the series, she used a number of inventive, street level promotional tactics to reach students and dramatically increase attendance for seminar presentations. Because of her help, enthusiasm and agreement to wear a Red Sox cap at least once a week, she was offered a job.
Working under the protection of Media Director and UMass Amherst Isenberg School alum Mary Fallon along with the direct tutelage and supervision of Public Relations Analyst Kristy Riley, Jessica assists in the creation, optimization and dissemination of content through GCAi and client social media platforms in support of SEO PR campaign objectives as well as platform specific strategies. She will not be able to leave GCAi until she can repeat that whole, run on sentence without pause or notes.
While the company hopes that she will grow to love the region and our Boston-based sports teams, management knows that she will probably return to her New York roots, hogging the passing lane, taking cuts on cabs, and acting generally snarky to all visitors to her state. At that point, she will become part of the few, the proud, the GCAi alumni network working for the world's best digital firms in NYC and Boston.
Welcome Jessica!
https://www.gcaionline.com/wp-content/uploads/2016/10/GCAIdefaultthumb.jpg
300
300
Garvey Communication
https://www.gcaionline.com/wp-content/uploads/2016/10/GCAI-Logo-IDM-340x240.png
Garvey Communication
2013-01-31 12:59:55
2013-08-19 11:11:35
UMASS Amherst Grad Jessica Klein Joins GCAi As Social Media Assistant