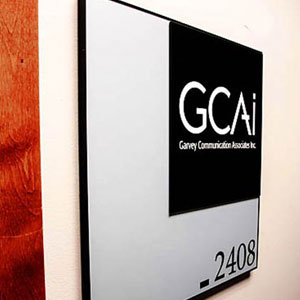 For many businesses, social media is an unmanageable nightmare. GCAi makes it simple. If you want measurable results, you need a plan and that is where we can help.
Social Media has an appetite for content like a teenager's craving for pizza. You must post interesting content frequently and carefully. There are also risks. People might say mean things about your company if you post the wrong way. Also, the rules on these sites seem to change constantly or a new Pintertweet platform pops up and everybody is saying you need to have your business on that site as well. It is not easy to do business on Social Media.
GCAi has social media figured out. On average, we are actively managing or advising on more than 40 different platforms each month. To start, we create a comprehensive strategy for all of the platforms that will be used for a specific client. We will also optimize each social media site so it will show up in search results, and we create content and engagement to help their audience grow.
GCAi is also very good at doing business on social media – and we have been doing it for years! Just about every platform provides businesses with opportunities to promote their services and purchase advertising. Of course, the "how to" is a little more complicated but that is where we come in. We know how to produce share-worthy content that will spread from friend-to- friend while it also creates brand awareness. We understand the latest ad technologies on all of the major social media platforms and are designing and implementing ad campaigns that provide measurable results. From Facebook marketing to LinkedIn video ads, GCAi is doing it all.