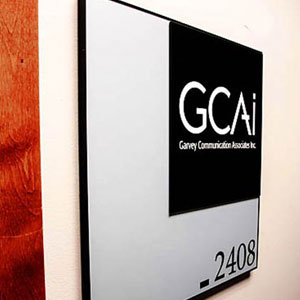 Storytelling has long been the best way to get an audience to understand an important message. While a well-constructed tale can be impactful on its own, since the days of cave-drawings it has been known that visuals enhance any story. With digital media allowing for worldwide distribution of images and video, the possibilities of using visuals to create an enhanced experience for an audience are endless.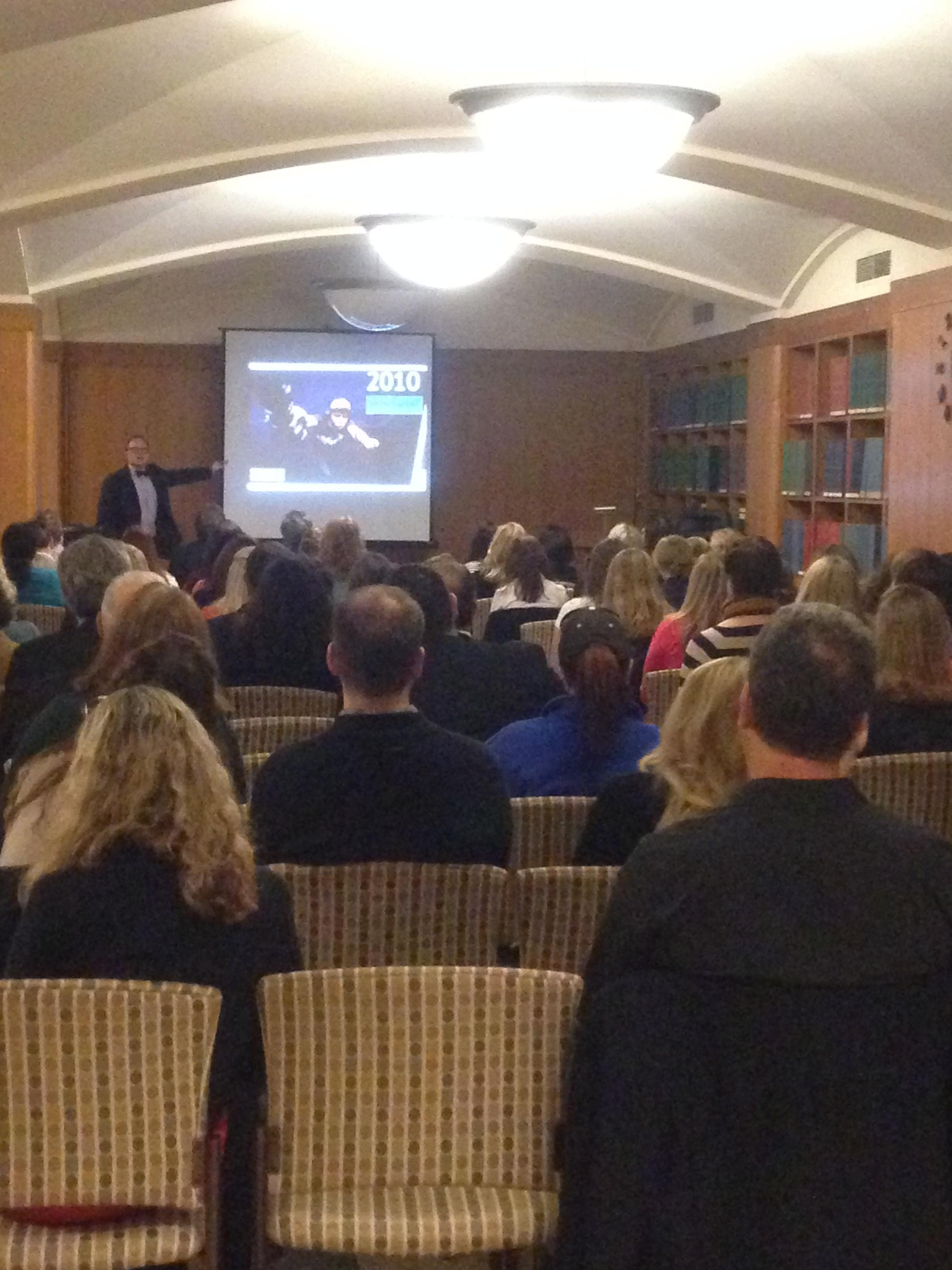 The GCAi team was excited to explore some of these possibilities at the Employing Visual Content for Compelling Storytelling event hosted by PR Newswire at the Boston Public Library. As long-time fans of visually compelling content, we were anxious to find out how others were using it to connect with the digital masses. Here are some useful ideas and key takeaways we got from the event.
The presentations began with Andrew Davis, author of Brandscaping: Unleashing the Power of Partnerships. His 3 simple steps to creating moments of inspiration included building suspense, driving empathy and fostering aspiration. A great example of a company that did all these steps right is Breville, an appliance manufacturer. According to Andrew, they commissioned a documentary about a man whose conditioned inspired the title, "Fat, Sick & Nearly Dead". The story focused on the man's journey as he regained his health and happiness through an all juice diet, with suspense, empathy and aspiration building along the way. Despite not directly marketing their line of juicers, Breville saw a huge increase in juicer sales following the release of the documentary.
He also shared this cool video from Vooray when he spoke about fostering aspiration, which we loved:
Kirby Wadsworth, CMO of Limelight Networks, further emphasized the importance of visuals in storytelling with his StoryShowing presentation. He argued that to engage in successful digital storytelling, the 8 C's must be applied: Connected, Committed, Customer, Character, Crescendo, aCountable, Consistent and Conversion.
These 8 steps work together to create an authentic, consistent, measurable and impactful message that the audience can relate to. Kirby then showed a terrific example of the perfect digital storytelling campaign, created by the New Zealand lottery, which nails the 8 C's. Make sure you have some tissues handy, it's about to get emotional.
Next up, Rue La La Vice President of User Experience Tom Weisend wrapped things up by discussing challenges the online clothing retailer has faced. For example, when Rue La La partnered with the popular television show American Horror Story, the dark imagery associated with Salem witchcraft and New Orleans voodoo in the show clashed with the fashion and high quality visuals that Rue La La has become known for. However, using a little creativity and the high standards and professionalism involved in their photo-shoots, they came up with some impressive results.
Every presentation introduced great ideas for engaging an audience with visual elements of storytelling. The GCAi team was excited to get back to mission control and start putting all the tips and theories we heard to use. It was clear to us that the key to connecting with an audience was to provide them with relatable content and visuals to supplement and strengthen that connection. When an audience can see themselves as part of the narrative, whether they think of their dog when they see the New Zealand lottery commercial, or imagine themselves riding the Human Slingshot in the Vooray video, the storyteller can leverage that relationship to build loyalty, visibility and even increase sales. We've been on-board the visual bandwagon when it comes to digital for some time, but this event reinforced our love for great imagery, video and above all excellent storytelling.
https://www.gcaionline.com/wp-content/uploads/2016/10/GCAIdefaultthumb.jpg
300
300
Garvey Communication
https://www.gcaionline.com/wp-content/uploads/2016/10/GCAI-Logo-IDM-340x240.png
Garvey Communication
2013-10-28 12:00:28
2013-10-28 12:38:09
Human Slingshots, Lost Dogs & More Storytelling Visuals