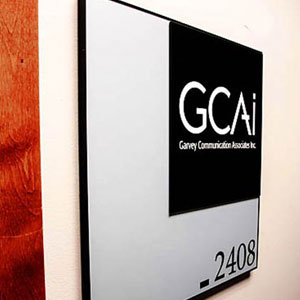 With so many social media platforms to keep track of, it's easy to let some fall by the way side. You might decide that you don't need a Pinterest board or a Tumblr blog or simply don't have enough time to maintain it all. However, there's one platform that you cannot afford to ignore. Google+ has incredible SEO value, as the search engine indexes its own platform better than any other, including Facebook, Twitter and LinkedIn. While your audience may not be the largest on Google+, an optimized page will help users when they search for your business's location, hours, phone number, or any other information they need.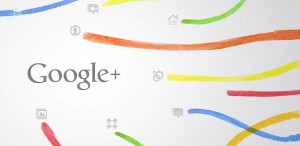 Follow these tips and tricks from Social Media Analyst James Garvey, and you will be well on your way to Google+ mastery:
Post to your Google+ page – Optimize content that you're posting to other social media channels to include relevant hashtags (such as subject and/or location), photos, GIFs, videos, and publish it to your Google+ page. Maintain the frequency of your posts for the best results.
 Claim your page's custom, branded URL – Once you've set up your page and have acquired more than 10 followers, added a profile photo and waited until your page is more than 30 days old, you can claim a custom URL that matches your brand, making your page easier to discover and share.
Link your website to your Google+ page – Link your Google+ page to your website to not only create an inbound link from Google+, but allow your Google+ page to appear on the right hand side of search results.
Build up your Google+ page's "Links" section – Add links that are important to your business in the "Links" section under the "About" menu. Include your website, blog, social media profiles, and other pages you want to drive traffic to.
Optimize your "Story" section – Create an informative "Tagline" and "Introduction" that entices users to click through. The "Tagline" and "Introduction" sections become your pages meta description when your page shows up in Google search results.
Optimize the first 45 -50 characters of your Google+ posts – The first 45 to 50 characters of your Google+ post becomes that post's page title in Google's search results, so create the first line as if you're writing a blog post title and make sure to include any keywords that you're trying to rank for.
Use visuals as frequently as possible – Unlike other social channels (besides Pinterest) Google+ supports animated GIFs which can help you to stand out among static images and click-to-play videos. Use GIFs to grab additional attention. Also, utilize photos and videos whenever possible.
Using these simple tricks will put you well on your way to the top of the search engine results pages (SERPs). Not only will Google index your Google+ page more accurately and reward you with higher placement on SERPs, but your audience will be able to access the information they need quickly and easily, and hopefully reward you with their business.
https://www.gcaionline.com/wp-content/uploads/2016/10/GCAIdefaultthumb.jpg
300
300
Garvey Communication
https://www.gcaionline.com/wp-content/uploads/2016/10/GCAI-Logo-IDM-340x240.png
Garvey Communication
2014-10-14 16:06:54
2014-10-15 12:50:10
7 Simple Tips To Conquer Google+ And Boost Your SEO Strategy