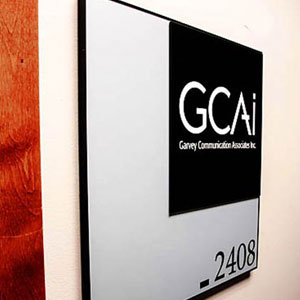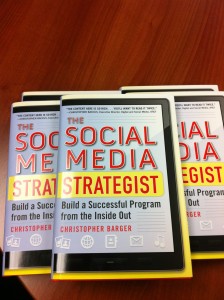 After seeing Chris Barger present at Marquette University's PR + SM Summit last fall, GCAI could hardly wait until his book came out.  If you don't know/follow Chris you need to. He is the former director of global social media at General Motors, served as IBM's Blogger-in-chief, and now is SVP of global programs at Voce Connect, a division of Proter Novelli.
At the time of the Marquette Summit, our Buddy Emeritus, George G. Smith Jr., Senior Manager of Social Strategy for PepsiCo, had an advance copy and was giving us hints at how impressive the book was.  Now his endorsement graces the back cover and our other pal (and MU alum) Tim Blair, is credited on the inside.  As George says "Whether you're a Fortune 500 or a small business, if you are looking for success in this field, you own it yourself to read this book."  Knowing George, he said a lot more…but that is probably all they could fit.
Stay tuned for a GCAI book review in the near future.
https://www.gcaionline.com/wp-content/uploads/2016/10/GCAIdefaultthumb.jpg
300
300
gcai-justin
https://www.gcaionline.com/wp-content/uploads/2016/10/GCAI-Logo-IDM-340x240.png
gcai-justin
2012-01-13 14:11:28
2012-01-17 14:45:20
Want to know where we are getting our inspiration from in 2012?