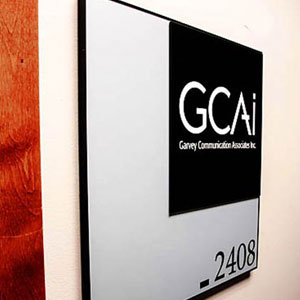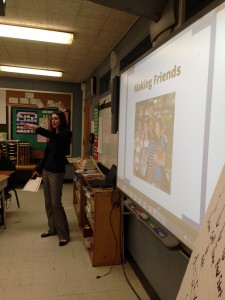 GCAi's vocational mentoring program, "Media and Marketing for Middle School," has launched its 8th season at the Zanetti Montessori School in Springfield, MA. The program was started in 2005 at the request of an English as a Learning Language teacher who wanted to connect the writing that her students were doing to jobs in media and marketing. GCAi created a program that featured visits to television studios and the Republican's press room, as well as classroom visits by videographers, photographers, reporters and news anchors. The effort targets seventh graders because they are beginning to think about which high school they will attend in the near future, which is also the first step toward a career choice.
The 2013 lineup features GCAi Media Director, Mary Fallon who will present on Social Media and ways to stop online bullying. Viz-Bang Videographer, Dave Sweeney will not only show students how videography works, but will also help them produce an anti-bullying video for the school. Reporters, Russ Held from the Republican and Stephanie Officer from WGGB will follow and review how important writing is to their craft. WWLP co-anchor, Elysia Rodriquez will make a final presentation which will  include a discussion about her job and career path, and how digital media has transformed both.
A total of ten sessions will be held this year to accommodate the entire seventh grade. Students will follow each presentation on iPads and will be able to do real-time research with a WiFi connection.
https://www.gcaionline.com/wp-content/uploads/2016/10/GCAIdefaultthumb.jpg
300
300
Garvey Communication
https://www.gcaionline.com/wp-content/uploads/2016/10/GCAI-Logo-IDM-340x240.png
Garvey Communication
2013-03-25 11:49:23
2013-07-31 14:15:39
"Media and Marketing for Middle School" Launches 8th Season at Zanetti Montessori School