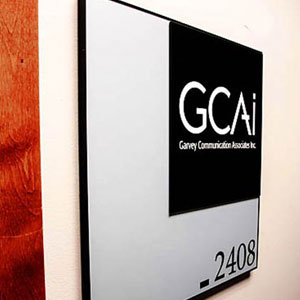 During her summer internship at CNBC, GCAI's social media assistant Kaitlyn Bigica wrote an article for CNBC's 9/11 special report on Middletown, NJ- a town that lost 37 residents on September 11, 2001. Read her article to see how the town is doing ten years later:
A Town Moves On From the Middle of the 9/11 Tragedy
By: Kaitlyn Bigica
Trees and tract homes trace through Middletown, N.J., a town of 69,000 people and dotted with a community center, local government buildings, libraries, and small shopping centers. The similarities of this town to thousands of others around the country are evident. But one landmark sets it apart—a stone arch in the center of a field that reads, "World Trade Center Memorial Gardens."
Middletown lost 37 residents on Sept, 11, 2001, more than any other community. Most of these residents were middle-class men and women, who worked in the financial district and had families waiting for them at home.
Read the rest of Kaitlyn's article here at CNBC.com.
Kaitlyn also created two CNBC slideshows:
https://www.gcaionline.com/wp-content/uploads/2016/10/GCAIdefaultthumb.jpg
300
300
Garvey Communication
https://www.gcaionline.com/wp-content/uploads/2016/10/GCAI-Logo-IDM-340x240.png
Garvey Communication
2011-09-16 12:42:43
2011-09-29 08:26:31
CNBC: "September 11, Ten Years Later," by GCAI's Kaitlyn Bigica