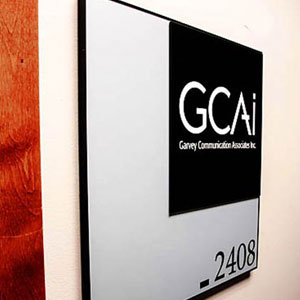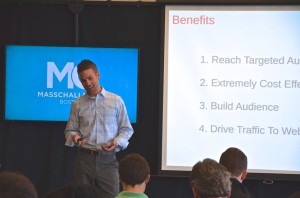 On #GCAiPlanet, the 2016 forecast calls for change.
We consulted our resident meteorologist, Social Media Marketing Analyst James Garvey, to get his take on the changes we can prepare for this year. James has already seen these six trends emerging and expects them to play an even bigger role in 2016.
Watch the video of our interview with James Garvey here.
Radars show Customer Service functions continue to migrate to Social Media. 
"With shorter attention spans and taller expectations, many consumers will turn to brands' social media accounts with questions, concerns, and other inquiries," James declared. "The volume of 'direct messages' received by businesses will continue to increase as paid promotion becomes ubiquitous with social media marketing. Consumers will expect brands to respond rapidly, and will be penalized by the platforms if they don't."
Winds will shift from your website homepage to your Social Media accounts.
With consumers expecting more from brands on social media their consumption behavior will shift away from search and towards social (where they already are).
"This means that fewer users will engage with your homepage or website and more users will develop an impression of your brand based on your social media presence," James added.
Winter Weather Advisory: Non-promoted content will become a waste of time. 
"For brands, publishing non-promoted content to their social media accounts will cease to produce any justifiable results," James pointed out. "The continued decline in organic reach on platforms like Facebook, Twitter, and Instagram will hit all-time lows. Businesses will begin to further measure the return on their social media marketing efforts and many will begin integrating social media marketing into their greater marketing / branding campaigns."
"Big Data" will pour in from Social platforms.
"Marketers will continue to discover the value in the big data that giants like Facebook and Google have aggregated for them," James predicted. "Facebook's ability to target users based on their 'offline' behavior will become a more widely utilized feature as brands seek to spend less on impressions, and more on actions that affect their overall sales strategy."
Social Commerce will raise the barometer. 
"Pinterest was one of the first platforms to allow users to purchase products without leaving the social platform," James noted. He alluded to a shift in consumer behavior – buyers are now more susceptible than ever to the lure of purchasing products through social media.
"The additional validation of purchasing products that have been consumed or positively reviewed by others in your network will drive trends and begin to shift retail away from static websites, and towards social platforms," James said.
Hurricane "Technology" will continue to develop.
James predicted that video will become the norm on social media, with live streaming continuing to grow in popularity through early 2016.
"Video advertisements will take on 3-dimensions, allowing users to become more immersed in the experience or message the brand is trying to convey. Technologies like Oculus Rift and other virtual reality (VR) devices will grow slightly in popularity among early adopters. Larger brands will begin considering interactive VR experiences as a way to engage potential customers through social channels," James said. "Advertising formats on social media will continue to develop based on consumer behavior, and will also begin allowing users to consume more content without navigating out of the app, or away from the platform.
About:
GCAi is an innovative Digital Marketing agency and Google Partner that uses SEO PR, Online Advertising, Social Media Marketing, Email Marketing, and Online Reputation Management to generate highly measurable results for its clients.
https://www.gcaionline.com/wp-content/uploads/2016/10/GCAIdefaultthumb.jpg
300
300
Garvey Communication
https://www.gcaionline.com/wp-content/uploads/2016/10/GCAI-Logo-IDM-340x240.png
Garvey Communication
2016-01-11 13:58:00
2016-01-19 08:44:22
GCAi's Social Media Marketing Forecast: 6 Trends To Watch In 2016