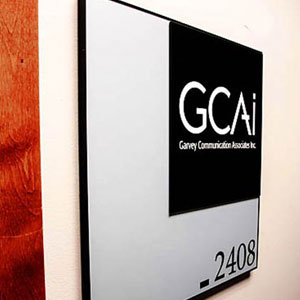 Article in the Daily Hampshire Gazette – Written By SCOTT MERZBACH
(Monday, June 14, 2010) AMHERST – A Chicopee man who regularly enjoys crepes while on travels to Europe is bringing the popular French delicacy to Amherst.
The Amherst Creperie was to open for business at 19 North Pleasant St. Saturday.
Greg Varypatakis, a recent graduate of the University Of Massachusetts Isenberg School Of Management, is the owner of the new restaurant, the idea for which developed following trips to Greece with his family. "I've been going to Greece every summer, and crepes are very big over there and in Europe," Varypatakis said.
Crepes are thin pancakes made from flour, oil, butter and eggs, with this batter placed on a griddle. The batter is then flattened with a trowel, flipped and, after various fillings are placed inside it, folded up, Each crepe can be made in less than three minutes.
The menu will have both sweet crepes, which are made with ingredients such as Nutella chocolate, peanut butter and chocolate, and strawberries, and savory crepes, which feature meats and cheeses, including ham, mushrooms and sautéed onions, and roast beef, cheese and peppers.
Varypatakis said he is hoping crepes, which are growing in popularity in North America, will find success in Amherst.
He is following in the footsteps of his parents, who run Le Grecque restaurant in Springfield, where he has spent much of his life learning the food business. Varypatakis originally considered opening a Greek restaurant, but determined crepes would be more unique to the restaurant scene in Amherst, where Moti is already serving Mediterranean cuisine, which overlaps with many Greek foods.
With a degree in business management, he began researching how well creperies are doing in the Northeast, and found that they are successful in Providence, R.I. and Syracuse, N.Y. He selected Amherst as the place for his restaurant because of his familiarity with the community from going to UMass, where his three older sisters also attended college.
"People who live in Amherst, and I think the whole Amherst area, have an appreciation for fresh food," Varypatakis said.
After determining he wanted to open a restaurant, he called Lincoln Realty, which owns the building, and negotiated to rent for the 1,200 square feet of space most recently occupied by Ben & Jerry's. For the last six months the walls have been stripped and painted, new appliances, including three griddles, have been installed, and six regular tables and two butcher-block tables with bar stools are in place. The interior was decorated by his mother, with a Sheik-style and French and European design. The walls have greens, oranges and earth-tone colors.
https://www.gcaionline.com/wp-content/uploads/2016/10/GCAIdefaultthumb.jpg
300
300
Garvey Communication
https://www.gcaionline.com/wp-content/uploads/2016/10/GCAI-Logo-IDM-340x240.png
Garvey Communication
2010-06-18 01:14:04
2010-11-17 16:53:14
Our Friend Greg Varypatakis Opens Creperie in Amherst