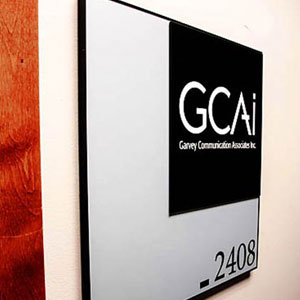 The building where GCAi started is now gone – blown away in the tornado of 2011. Most of us here were just wee lads and lasses when the old man hung his shingle out. GCAi was officially a startup in 1991 on a dining room table – reliant on a lot of good will, sage advice, and some creditors willing to take late payments.
We have not forgotten our roots.
That is why we pitch in whenever we can to help Valley Venture Mentors and, this year, the startups at MassChallenge. Recently, John and Mary spent an afternoon at the Boston-based global startup accelerator discussing digital marketing with Bon Hiver and Axis Engineering Technologies (AET). Mary also held office hours on Online Advertising for several ventures in attendance.
A big part of the regional entrepreneurial ecosystem,  MassChallenge is an independent not-for-profit startup accelerator which provides entrepreneurs the resources they need for achieve their business goals. MassChallenge provides 128 companies (can you guess the significance of that number?) access to their network of over 300 mentors annually as part of their four-month accelerator program. These mentors, who include successful executives, entrepreneurs and consultants, lend their advice and expertise to startups operating in industries from app development to sports equipment.
John has been working with both Bon Hiver  and AET for a few weeks now. Bon Hiver has created a magnetic snowboard binding which could prove to be a "disruptive technology" on the slopes very soon (shorter lift lines anyone? More to come!). AET has developed a 3-D panoramic imaging technology which will serve the surveillance and entertainment industry (imagine watching the whole game – defense and offense – at the same time. Sound cool?). "As a digital marketing company, we are always in startup mode," suggested John, when asked about his experience as a judge and mentor at MassChallenge. "Everything changes so quickly, so we have adapted to that environment. Being around startups is invigorating and it helps shake off the rust that is an inevitable result of the day to day grind.  I really feel that we get more than we give…but we sure do try to give a lot."
"I learned a lot about their startups – specifically how the business idea developed and why they decided to participate in MassChallenge," noted Mary regarding her office hours on Online Advertising with various startups. "The high level of energy and innovation they exude is tangible. They were quick studies of digital marketing and ready to implement the strategies we discussed.  I can't wait to meet with them and other ventures again."
We will continue to keep you updated on our pro-bono work (and fun) at both Valley Venture Mentors and MassChallenge, but if you would like to get involved, please give us a shout.
https://www.gcaionline.com/wp-content/uploads/2016/10/GCAIdefaultthumb.jpg
300
300
Garvey Communication
https://www.gcaionline.com/wp-content/uploads/2016/10/GCAI-Logo-IDM-340x240.png
Garvey Communication
2013-07-29 14:53:27
2013-08-14 06:47:11
GCAi Mentors Startups at MassChallenge; Snowboards, 3D Imaging and More