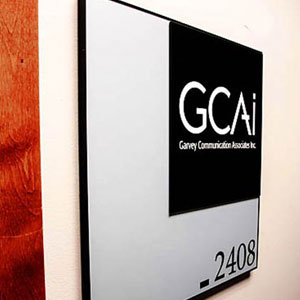 "When you give physical space to human beings, they act differently. If you give them a small piece of paper and say, 'Come up with a big idea,' do you really think they're going to come up with a big idea?" – Richard Banfield, Founder & CEO – Fresh Tilled Soil
We rarely do what the doctor ordered. That is the problem with the prescriptive approach; it goes against human nature – our habits and the freedom to choose for ourselves. Applying this approach to business – simply handing down an expert strategy to a paying client – frequently runs into the same problem. Both parties might agree on the objectives, but implementation rarely goes according to plan. So what is an agency to do?
As a digital marketing agency, we are not only framed as the outsider, but one that also speaks in indiscernible language involving platforms, audiences, anchor text, and that Valhalla-like click-through. In short, it isn't easy for us to talk about digital because it is so natural for us to slip into the warm comfort of jargon and, on our best days, those who we talk to scarcely get what we're saying. Since we have been a digital agency for much of our adult lives – building a dot-com bank and other cool web strategies before Google was invented – we have struggled with strategy planning for years. We know that there is a beautiful world out there in the digital universe, filled with the right audiences and real results, but how can we open the door to those possibilities and create strategies that will actually be implemented by our clients?
Enter Ideation – a planning method that accelerates innovation, ensures collaboration and shared vision, examines the relationships among thought, action, and result, and yields tactics that get implemented and evaluated (take a closer look here). It creates a marketplace where data and strategy meet. That marketplace determines which tactics are chosen, not solely because they serve certain objectives but also because they are most likely to be implemented and evaluated.
How you can get started on ideation:
1. Take down all your cool prints, paintings, and pictures.
2. Find a skilled contractor and paint all your walls with IdeaPaint  or something similar.
3. Oh, yeah – think about strategy and learn planning for about two decades.
Number three is really the difference. See, I have been thinking about strategy for years, earned a master's degree in organizational development, read The Fifth Discipline over and over, became an Open Space Technology conference facilitator, and then iterated and iterated that experience year after year. Nothing I have ever done comes close to what can be accomplished through an Ideation Session.
The Ideation Session is based on the premise that big ideas do not come on small pieces of paper. Instead of mapping out a strategy on 8.5-x-11-inch pages, GCAi Ideation Sessions rapidly explode concrete objectives, relevant data, and tactical strategies in a visually impressive way and over a 140-square-foot canvas. Ideation Sessions accelerate creativity and innovation. They also result in a practical marketing plan that has been created through collaboration.
Lawrence Grumer, CEO and co-founder of Energy Harvesters, LLC, a 2015 MassChallenge finalist, described his perception of the GCAi Ideation Session he recently participated in [VIDEO]. "It helped us understand the innovation, the strategy, and the direction we need to go in order to convey a meaningful media strategy," he said.
In our experience, the tactical strategies employed after an Ideation Session are more likely to be implemented, have a higher degree of success, and are more cost-effective than traditional approaches. We have now conducted Ideation Sessions for a wide variety of organizations, including those in the financial services, precision manufacturing, higher education, and health care industries. It is working, and the part we like best (other than that it is working) is that Ideation Sessions match our values – it is a visual, physical process that is actually exciting to be a part of. We have not done one yet that did not end with all of us standing back and examining the comprehensiveness of our work and saying "whoa" – before we take a pano, of course.
–  John Garvey, President
https://www.gcaionline.com/wp-content/uploads/2016/10/GCAIdefaultthumb.jpg
300
300
Garvey Communication
https://www.gcaionline.com/wp-content/uploads/2016/10/GCAI-Logo-IDM-340x240.png
Garvey Communication
2015-10-05 16:39:50
2015-11-18 10:41:12
GCAi Ideation Session: Creating Really Big Ideas That Will Succeed!