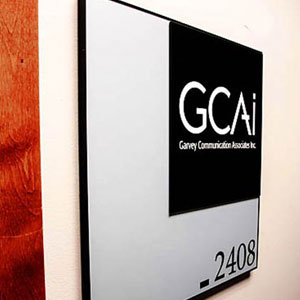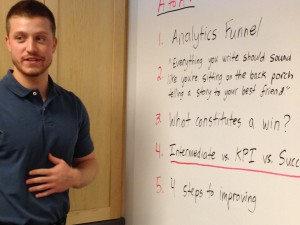 It's that time of the year again. The days are getting longer, the sun is shining brighter, and college students all around the country are looking for jobs.
Unfortunately for them, the job market has never been so competitive. In order to break into booming industries, such as digital marketing, college graduates must have relevant experience under their belts. That's why your inbox is filling up with the polished resumes of eager marketing majors looking for an internship at your company this summer. Rather than becoming annoyed, keep in mind that a marketing intern can be a valuable resource when used effectively.
Believe me – I spent the last five months as an intern (well, technically, as a Digital Marketing Assistant) at GCAi. I can tell you firsthand what works and what doesn't when it comes to motivating and grooming an intern.
So, sift through those resumes carefully, pick the most suitable candidate, and follow these seven tips to help you make the most of your new marketing intern:
1. Don't Assume Prior Knowledge
You know what happens when you assume.
Here is the truth: college didn't prepare me very well for the work I've done as an intern. The first few weeks and months of my time here were spent learning how to use around 30 different digital platforms and programs, and marketing and public relations strategies. It even took time to learn the terminology. I'm still learning. Had it been assumed that I knew these things right off the bat, I would have been lost and likely would have failed. Luckily, the folks at GCAi have been patient with me as I learn the ropes of digital marketing.
2. Make Them Feel Like Part Of A Team
You spend a lot of time with your coworkers. Over the years, you've gotten to know them all, both professionally and personally. But now there is a stranger running amok in the office.
Trust me – interns see things differently. They are likely intimidated by that camaraderie among coworkers and terrified of being disliked or rejected. No matter how brilliant they are, this fear can be debilitating. Do all you can to make your intern feel welcome and at home. This will boost his or her productivity enormously and motivate the intern to do their best work for you. At GCAi, there's no room for exclusion. Every pair of eyes we have on a project means another fresh perspective and another creative idea.
3. Create Two Levels Of Work
Once your intern is acclimated to the team, you'll need to assign some work to them. At GCAi, I have what I would call "two levels of work." The first level is short-term work – tasks that take anywhere from a day to a week to complete. Whether it's drafting an analytics report for a client or scheduling social media content, these tasks will keep your intern busy while giving them experience with a variety of responsibilities. The second level is long-term work – overarching tasks or projects that last for weeks, months, or even for the entire duration of the internship. My second level of work is creating, aggregating, and disseminating digital articles through our weekly #GCAiPlanet eNewsletters. Every day, when I hit the GCAi office, this is at the top of my list.
By breaking an intern's tasks into the short term and long term, you help them contribute to the team while gaining a breadth of marketing related knowledge.
4. Set Quantifiable Goals
It is very important to be specific with what you want out of your intern and to be open with him or her about it. Set measurable, quantitative goals for your intern. Set deadlines. Your intern will appreciate this – us students have been dealing with deadlines our entire college careers, and they are what motivate us most to get work done. One of the easiest ways to do this is by creating a good job description. Put their daily, weekly, and monthly duties and your expectations on paper, and give it to the intern. Keep a copy for yourself. This way there will be no confusion about what the intern should be doing, and if for some reason there is confusion, you both will easily be able to get on the same page (literally).
5. Meet Regularly
Having set measurable goals and deadlines makes this easy. Let your intern know how he or she is doing, and do it regularly. There is no benefit to keeping them in the dark. At GCAi, we all meet regularly to give/get feedback on what is working and what isn't for certain projects. This is what keeps our work fresh. Innovation is at the root of all we do here, and there can be no innovation without constantly cutting what doesn't work and trying something new.
6. Challenge Them
Yes, remembering 10 different Starbucks orders is challenging, but that's not what I mean. Your intern was proactive enough to apply for an internship at your company and smart enough to win the position. Treat him or her like it! I've never been bored at GCAi because I always have new tasks being thrown at me. Granted, some are easier than others, but in this racket, I'd much prefer a challenging, thought-provoking, or creative project than one that I could do in my sleep. I'm sure your intern would agree. Plus, challenging your intern with more responsibility is the easiest way to see how much he or she can handle, and that's good for you to know.
7. Have Fun
I look forward to coming in to work, and unless your intern feels the same, their productivity will likely never be at its peak. There has to be a balance between pressure and relaxation, business and personal. Remember, all work and no play makes Jack a dull boy.
https://www.gcaionline.com/wp-content/uploads/2016/10/GCAIdefaultthumb.jpg
300
300
Garvey Communication
https://www.gcaionline.com/wp-content/uploads/2016/10/GCAI-Logo-IDM-340x240.png
Garvey Communication
2015-05-08 13:58:28
2015-05-08 14:01:18
GCAi Desk: David Bohl's 7 Tips To Make The Most Of Your Marketing Intern