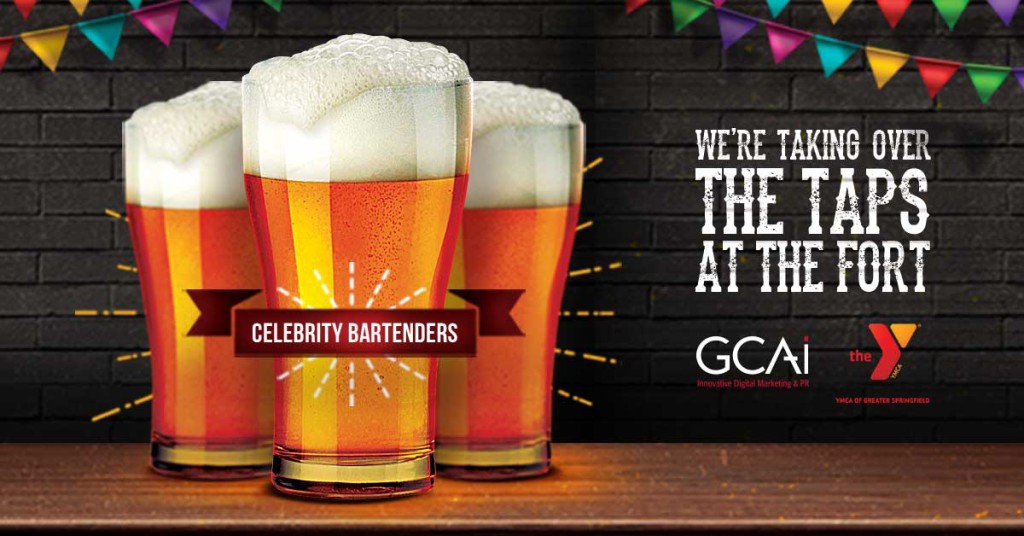 September 15th fundraiser at the Student Price will raise money to support various Y programs.
For many of us at GCAi, the YMCA of Greater Springfield is that third place. There is home, there is work, and there is the Y which serves as the in-between place that makes us so much better at the other two.
Yet, for others, the YMCA plays an even more critical role. Some visit the Y to recover from cancer or a heart operation. Others place their children in Y programs in the summer or throughout the year. And, for families, the Y is the place to go to teach kids to swim, have a birthday party and so much more.
Dues, fees, and other means of generating income do not cover all of what is needed to run a healthy YMCA. Donations are frequently the difference between making repairs or opening up free program slots to the needy – or not.
That's why GCAi, local business leaders, WEEi, iHeartMedia, Rock 102, 94.7 WMAS, and reporters from Western Mass News are all teaming together to take over the taps at the Student Prince on September 15th, from 5 – 8 PM.
Here are the details:
Our role: Serve you drinks. Make sure you have fun!
Your role: Buy drinks and tip heavily!
The result: The Greater Springfield YMCA continues to provide critical programs and support to all those in need (including all of us)!
Date: Thursday, September 15
Time: 5-8 PM
Location: Student Prince, 8 Fort Street, Springfield
Guests of Honor:
Scott Berg, President & CEO,
Greater Springfield YMCA
Jeff Poindexter, Board Chair,
Greater Springfield YMCA
Celebrity bartenders:
John O'Brien, co-host of the Bax & O'Brien Show on WAQY/Rock102
Chris Zito and Kera Burke, hosts of the Zito & Kera Show on WHYN-FM/Mix 93.1
Jim Polito, host of the The Jim Polito Show on WHYN-AM 560
Lindsay Iadeluca, Morning Anchor/Reporter – Western Mass News
Mary Cate Mannion, Weekend Anchor/Reporter – Western Mass News
Maura McCaffrey, CEO, Health New England
Seth Stratton, Vice President & General Counsel,  MGM Springfield
Bob Perry, Volunteer Donor Relations Manager, Greater Springfield Habitat for Humanity
Chris Kellogg, host of the Kellogg Krew on 94.7 WMAS
If you cannot attend, please consider making a donation: http://www.springfieldy.org/
Hosted by:
Sam Hanmer, Greater Springfield YMCA Board of Directors
John Garvey & David Oldread, Scantic Valley YMCA Advisory Board
Andy Yee, Co-Owner, Student Prince
https://www.gcaionline.com/wp-content/uploads/2016/08/Tap-takeover-1200x628-v2.jpg
628
1200
Garvey Communication
https://www.gcaionline.com/wp-content/uploads/2016/10/GCAI-Logo-IDM-340x240.png
Garvey Communication
2016-08-26 14:30:14
2016-09-15 11:01:13
GCAi, Business Leaders, Local Media to Take Over the Taps to Support Greater Springfield YMCA