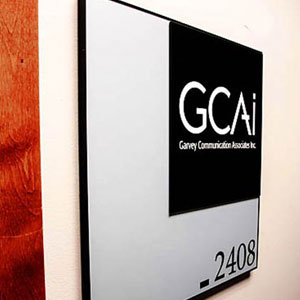 Summer Heat: Okay, so Al Gore told us to expect global warming…but he didn't say we'd live in HELL all summer long! I hope you are finding ways to stay cool.
Mary says the results are in on Gregg and John's "Potty Mouth Over Strategy" video in last week's update (camera woman Steph Jackman was in on this too): 10 views as of yesterday! Since they feel it was a HUGE success, apparently they are at work on another one. Steph, for our neighbors' sake, please stop them from filming in the men's room!
And in other news, here's my Social Media "Bark" for this week…
– Amanda G
P.S. – If any of you have any questions, or something specific you'd like me to discuss in these updates, please let me know! I can be reached by email at agauthier@askmydog.com, on Twitter at @GarveyComm, or on Facebook on the @Garvey Communication Associates Inc. Page!
Facebook's New Traffic Record: According to comScore, Facebook had over 141 million unique visitors last month. In June of 2009, there were 77 million. Facebook just keeps growing! If you have any thoughts on if/when the growth may end, we'd love to hear it.
Microsoft Adds Facebook To Your Outlook: You can now read status updates, look at photos, and review wall posts in real time right in Microsoft Outlook. At this time, you are not able to comment or "Like" anything but you can sync your Outlook contacts with your Friends on Facebook. (Note: this is only in Outlook 2010 – so please let John know that GCAI needs to upgrade!).
YouTube Requires Linking Username With Google Account: If you created your YouTube channel before May of 2009, you now need to link your YouTube username with a Google account. Some of you may have already noticed this if you logged into YouTube recently. More information can be found here.
https://www.gcaionline.com/wp-content/uploads/2016/10/GCAIdefaultthumb.jpg
300
300
Garvey Communication
https://www.gcaionline.com/wp-content/uploads/2016/10/GCAI-Logo-IDM-340x240.png
Garvey Communication
2010-07-19 14:34:31
2010-11-17 16:41:20
This Week's Social Media Bark: Summer Heat, Facebook's New Traffic Record, and Microsoft Adds Facebook To Your Outlook