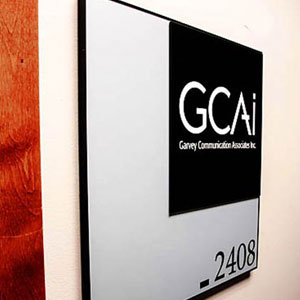 You may have thought that we've already reached the limit to which technology can enhance our digital images. From red eye reduction to Photoshop, it's hard to imagine what else could be done to improve a still photo. Well, the next stage of digital image sharing is already here, and it comes in the form of the new tool, ThingLink.
ThingLink is one of the first in what is sure to be a long line of image engagement tools. It is currently available on both smartphones and PC's. Instead of merely looking at a picture and perhaps an accompanying caption, ThingLink allows its users to create interactive images with multiple engagement points. This means that a picture transforms from a still image to a platform upon which to share unlimited relevant content.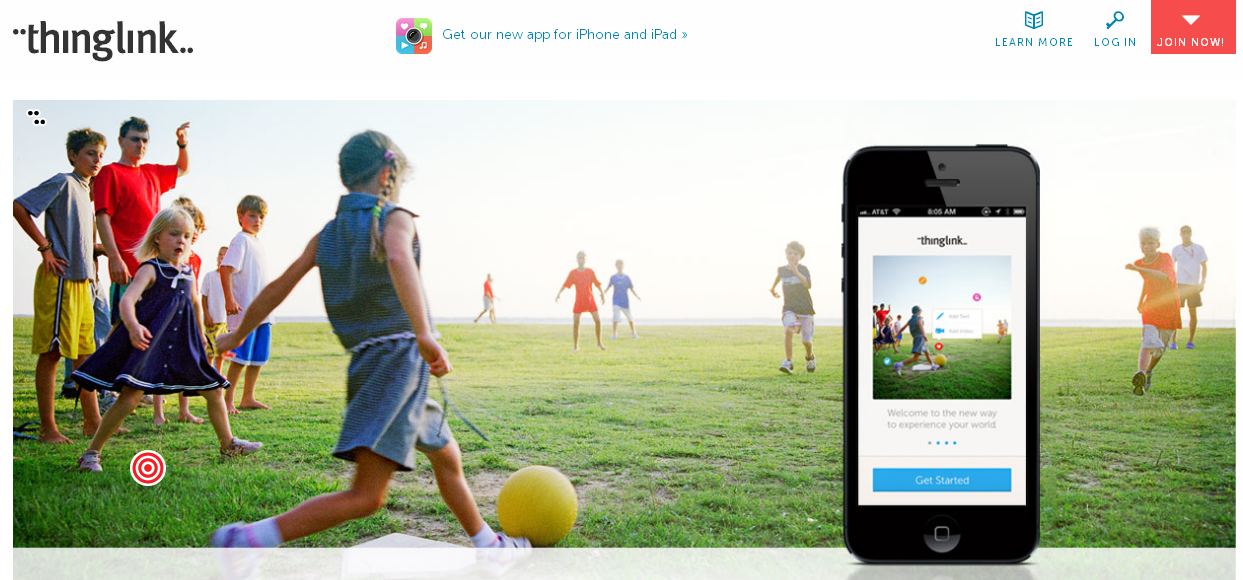 After uploading a photo, a user can tag any part of the picture with an icon that could include a video, music, links, text, audio, images, social media, or Wikipedia snippets. These links are hidden until a viewer scrolls over the image. After creation, the newly interactive image can be easily embedded into most social media and blogging platforms.
It is simple to see why early adopters across many industries are excited about this technology. Businesses, journalists, and educators alike could use this new platform for digital storytelling in a way that makes the viewing experience much more effective. For example, car companies might display a ThingLink image of their latest model, which allows the potential buyer to scroll over the tires and be linked to a video of the vehicle climbing rugged terrain. If ThingLink had been around in the 1500s, da Vinci might have tagged the Mona Lisa's smile with this video.
GCAi is among those early adopters of ThingLink. Introducing the application for the PeoplesBank Banking on the Environment Earth Day campaign in 2013, GCAi created an interactive image that is hosted on Tumblr. This image included a label and two informative PeoplesBank videos. Kristy Riley, SEO Public Relations Analyst at GCAi, spoke more about the exciting new app.
-What does a ThingLink image provide that other images can't?
"Using ThingLink allows you to turn a flat image into a multi-faceted and interactive graphic. You can bring images to life by adding layers of digital assets that explain your story. ThingLink lets users dig a little deeper and learn a little more than they would by viewing a basic infographic or image."
 -How has GCAi used ThingLink?
"We have used ThingLink most recently to explain the concept of SEO PR and the digital marketing ecosystem. We have also used it in a recent campaign surrounding Earth Day. In both cases, we took a flat image or infographic and added tags to videos, photo boards, and articles."
 -How easy is ThingLink to use?
"ThingLink is very user friendly and extremely easy to use.  It gives you the option to quickly share your interactive images to numerous platforms including Facebook, Twitter, Pinterest, Google+, Tumblr, Edmodo and through email. You can also embed the interactive image into your website."
 -Would you recommend ThingLink for business and/or personal use?
"Yes, both businesses and individuals could find use in this tool.  We are all about digital storytelling here, and ThingLink is an interactive and engaging tool that assists you in telling your brand's story. We have also seen ThingLink being used in classroom settings as an interactive learning tool.
Online resumes are extremely popular right now. It would be interesting to see an individual use ThingLink as a tool to display his or her work and professional experience."
Have you used ThingLink yet?  Let us know! Feel free to email me – John
https://www.gcaionline.com/wp-content/uploads/2016/10/GCAIdefaultthumb.jpg
300
300
Garvey Communication
https://www.gcaionline.com/wp-content/uploads/2016/10/GCAI-Logo-IDM-340x240.png
Garvey Communication
2013-07-23 14:33:58
2013-07-31 14:08:48
ThingLink Gives Images New Life