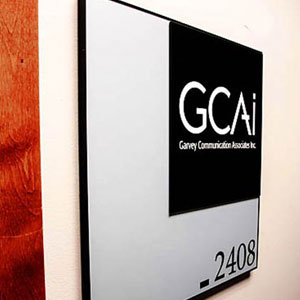 As a part of our continuing efforts to evaluate Social Media Monitoring and Measurement platforms, the GCAI team attended Monitoring Social Media Boston hosted by Influence People. There were lots of interesting presenters from both the US and the UK so we really got a good idea of what is happening on both sides of the pond in the world of social media monitoring.  As presenters highlighted, and we have discovered in our own research, there are literally hundreds of platforms available right now. We have tested, or are in the process of testing, the following: BrandsEye, HootSuite, Socialware Sync, Viralheat, and Sprout Social, just to name a few.  We have found however that with such a wide variety of prices there is, of course, a wide variety functionality as well.
Since there are so many different platforms currently available the competition is starting to heat up and some smaller companies have started being bought out by larger ones.  For example, Scout Labs recently became part of Lithuim Technologies and I would guess there are a few other mergers in the works as well. Another potential game changer that was discussed at the conference: Google enters the social media monitoring space with a free tool similar to Google analytics.  This will knock out all of the entry level tools when it happens.
The gap we have discovered, and which was supported by comments by two presenters in response to our questions, is that there does not appear to be a mid-level social media monitoring tool.  The platforms currently start at entry level – just above Hoot Suite (free) and then quickly jump to the Radian 6 level at $600/month per client. Certainly, with Google Alerts and other free services you get what you pay for and with the entry level paid platforms you get slightly more than that.  Radian 6 costs a lot, yields an incredible amount of useful information, but our clients are not at the point where they can digest and use it yet.
This is just some of what we took away from Social Media Monitoring Boston, an additional perspective on the conference is offered at this blog post. The goods that we took away, and are sharing with you, are the many PowerPoint presentations that Influence People posted.
Please feel free to email me any questions or thoughts. –Laura
P.S. If you want to see our thoughts on some of the different platforms we have tested check out my last blog post.
https://www.gcaionline.com/wp-content/uploads/2016/10/GCAIdefaultthumb.jpg
300
300
Garvey Communication
https://www.gcaionline.com/wp-content/uploads/2016/10/GCAI-Logo-IDM-340x240.png
Garvey Communication
2010-10-26 17:49:19
2011-02-02 14:32:03
Social Media Monitoring-The Game Changer, The Gap, and The Goods