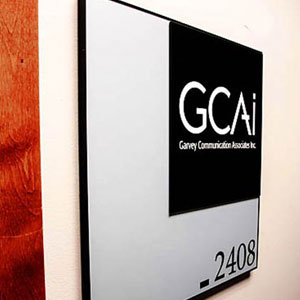 This week's social media news comes to us from Kevin Curley, Social Media Specialist at The Christian Science Monitor. He directs the social online engagement strategy for CSMonitor.com, the web version of The Christian Science Monitor. Kevin's main focus at the Monitor has been to build a loyal audience utilizing email newsletter campaigns and traditional social media platforms.  We asked Kevin where he looks to find the latest social media news.
Q: What sites, books, twitter handles, etc do you read and follow to stay current on the most recent social media trends?
It's funny to hear people talk about social media trends when I go to conferences or meetings that focus on online marketing. The speakers seem to focus on talking about the cool social campaigns they ran for some big name company with a $500K budget. Then I say I'm from a newspaper and that I was wondering what they can recommend to help me drive more fans. I hear, "buy Facebook ads for a targeted audience," reach out to "digital influencers," "have a contest and raffle off something big." I sit back and get a good chuckle. They never ask, "What type of community do you have?" or "tell me more about what you're trying to achieve." It's always these cookie-cutter approaches. If you're outside the retail/consumer-based world, social media gets tricky – mainly because we're not selling a specific product.
But there are a few people who get it. Here in Boston, I like to keep up on what the Hacks/Hackers Meetup group is talking about. A lot of the thinking is big picture, but the best part is the networking – it can always lead to collaborative thinking opportunities. Doug Haslem (@DougH) seems to have a good grip on what's happening in the social media marketing world. As everyone knows Mashable.com is a great resource for any business trying to do social media without a dedicated staff or budget. I subscribe to a ton of newsletters, but I really like the content sent out by MediaPost. With anything, you have to be aware of your surroundings. At the Monitor, I try to think less like a marketer and more like a reader- go figure. I try to think about the tools I would like to see when visiting CSMonitor.com, and then come up with strategies to meet those needs.
Staying up on trends is great, but what's trending doesn't always work for our audience. The web readers that flock to Mashable.com are not the same readers that visit CSMonitor.com every day. I would say the most important thing to remember is always keep your audience in mind. Often, simply by showing the personal side of your organization can go a long way with your fan base, and that doesn't take a big budget or creative messaging – just a genuine interest in their needs.
If you have suggestions for future Social Media News posts, want to ask questions or share thoughts, please feel free to email me. Thanks! – Laura
https://www.gcaionline.com/wp-content/uploads/2016/10/GCAIdefaultthumb.jpg
300
300
Garvey Communication
https://www.gcaionline.com/wp-content/uploads/2016/10/GCAI-Logo-IDM-340x240.png
Garvey Communication
2011-04-14 08:33:38
2011-04-14 08:36:15
Where To Find Information About New Social Media Trends