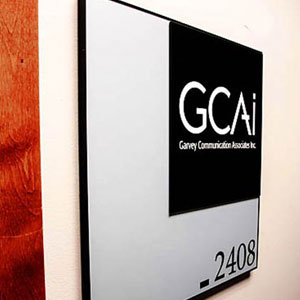 And, seven benefits it will provide you and your company right away!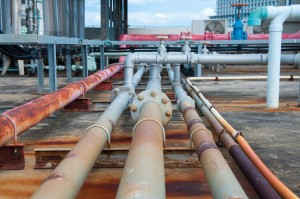 If you want to create an innovation pipeline for your business, hang around with innovators. It's that simple and, at GCAi, we know it works. Given that our clients are not interested in what we did yesterday, but instead want to know all about tomorrow, we need a fresh stream of ideas and inspiration to both inform and invigorate our work. Here is how we do it.
In 2014, as mentors for the global accelerator MassChallenge and Startupbootcamp.org, we worked with a lot of innovators from all over the world. Early in the year we ran digital marketing boot camps for startups from Mexico and Colombia. I also was a mentor to fintech (financial services technology) startups as part of Startupbootcamp.org's Boston cohort and we helped twelve different MassChallenge finalists – several of whom won cash prizes at the end of the accelerator. Currently, as part of another MassChallenge program, I am working with a Russian startup based in St. Petersburg. We worked with wearable tech, social venture, app development, biotech, robotics and, of course, digital marketing innovators. We also cut our non-innovative work down to near zero.
During this busy year, we learned how to recognize true innovation and how to sniff out innovation posers. To save you some time, because there are a lot of them, here are some tips on spotting innovation posers. To start, real innovators do not compare themselves with Apple, Amazon, Facebook, or Google. This could be considered ironic since we are a Google Partner. However, the distinction is that Google awarded us with that designation based on performance and will take it away if we fail to live up to it.
Innovators never say this should happen or that should happen. Instead, they constantly talk about what they are doing now or what they will do next. You also will hear innovators talking a lot about failure – the many times they have fallen flat on their face – and more importantly, the critical knowledge they gained from it. Innovation is not all about failure though. Real innovators have built a business, most of the time many businesses, and those ventures succeeded.
Innovators will talk over your head, so be prepared. Ask an innovator to "explain it to me like I am a five-year-old" and you will be sitting alone at Starbucks in seconds. You have to catch up with them, so expect to do some running and probably some research.
Here are seven benefits from hanging around with innovators.
1. Globs of inspiration. Hanging around real innovators is like downing three cups of espresso. You simply cannot help but be dragged along in their innovation currents, and that will positively impact everything you do.
2. A new view of space. To innovators, workspace does not equate to Starbucks. That's free WiFi and an energy boost. Most innovators can tell you what makes workspace important – and here's another news flash, it won't be about foosball tables or kegerators either. Workspace impacts innovation for better or worse. Tables, easy chairs, open and airy spaces and walls that you can write on – all are hallmarks of the lair of a successful innovator.
3. Learning that collision helps not hurts. Innovators like to be around other innovators mainly because they bump heads and instead of a welt, new ideas swell up. Without collision, innovation will not happen.
4. Getting comfortable with risk. As business owners and operators, we are taught the road to ruin is paved with risk. Risk mitigation, if not outright avoidance, is critical to success…and stagnation. Innovators accept risk, even embrace it. Without risk, ideas will not be challenged, failures will not happen, and, therefore, breakthroughs will not happen.
5. A new appreciation for teamwork. Innovators do not operate alone. They have teams, and those teams are made up of only the individuals and talents critical for success. There is no fat on the time, and collaboration is the only thing saving the venture from the abyss. Everybody who signs on knows this. Are there dysfunctional innovation teams? Sure, but they kill themselves off quickly.
6. Pivot is a good thing. Walk into your next meeting and tell everyone that your plan did not work, the data didn't pan out, and you are heading in a new direction. Now you are probably standing in front of your building with all of your belongings in a box and security is taking your credentials away. In business, changing direction is a complete failure and often requires that heads roll. In innovation, it is a breakthrough.
7. The rules of basic planning still apply in the innovation zone. Too often innovation is thought of as a great idea, but it is not a reality without a go-to-market strategy. Innovators generally are surrounded by a bunch of people who are poking around to make sure both the idea and the strategy are in place and very, very real. Investors, advisors, mentors, and team members, who often will have equity shares and little else, all prod the innovators to consider both sides of the idea/execution equation. In business, we often see just the opposite – an idea without a strategy or a strategy that is not grounded by an idea.
Innovators are not necessarily serious people, but they have serious intent. There's no joking around when it comes to their product/service/mission objectives. Proven innovators know that launching a new product or service is very hard work with a lot of risk involved. That is what separates us from them. To hang out with innovators, I would suggest mentoring. Join an accelerator as a domain expert – someone who knows something very specific about something very useful. As one of our mentors and a proven innovator, Anthony Tivan, CEO of Magellan Jets, advises us, offer your expertise not advice. In other words, mentor based on your experience, rather than your opinion. If you have something useful to offer, innovators will start checking in with you, and you will benefit from those engagements in some very profound ways.
https://www.gcaionline.com/wp-content/uploads/2016/10/GCAIdefaultthumb.jpg
300
300
Garvey Communication
https://www.gcaionline.com/wp-content/uploads/2016/10/GCAI-Logo-IDM-340x240.png
Garvey Communication
2015-01-30 09:21:14
2015-02-26 10:14:54
A One-Step Plan For Creating An Innovation Pipeline For Your Business