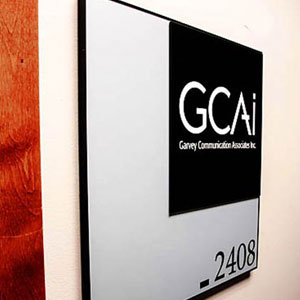 Display ads alone just don't cut it anymore. Digiday recently shared some alarming stats about display ads including facts like click-through rates are 0.1%, the typical Internet user is served 1,707 banner ads per month, and more than 5.3 trillion display ads were served in the U.S last year alone. These types of ads are often ignored, not seen, or perceived as intrusive and annoying.
This is where native ads come in and save the day.
For the sake of clarity, let's explain the concept of native advertising.  According to this infographic from Mashable, native advertising "integrates high-quality content into the organic experience of a given platform." In other words, it is a form of advertising that is meant to be non-disruptive, provide value to the user, and is relevant to the content that the user is consuming.
Despite the recent buzz about native advertising (especially in the digital world), the concept isn't new.  It has been done for years in various media outlets by ad experts. For instance, the "Father of Advertising," David Ogilvy used native advertising back in the 1950's with his "Guinness Guide to Oysters" print ad. This ad was extremely successful because it provided valuable information to the reader and tied in Guinness without being overly sales-y.
Recently, the online advertising world has embraced the concept of native advertising. Twitter's promoted tweets, Facebook's sponsored stories, and Tumblr's promoted posts are just a few types of online native advertising available today. These types of ads deliver content into users' streams without interrupting the flow of the feed or the user experience.
To understand the sudden popularity of online native advertising, we spoke with Media Director and advertising expert, Mary Fallon. This is what she had to say:
Native ads aren't necessarily a new thing. Why the sudden demand for this type of advertising?
As technology advances, consumers are growing increasingly tired of disruptive advertising and are finding ways around it. For example, TV viewers can record a program and then watch it at a later time while fast forwarding through the commercial breaks. The same concept applies to other media outlets, so advertisers are changing their approach to adapt to this growing trend.
What makes a native ad effective?
Native advertising doesn't interrupt consumers. In fact, it is relevant and brings value to a user. If a business can promote their product or service to a potential customer and the prospect feels like they are properly targeted because it interests them, it is a win-win for both parties.
Do you think native ads will fizzle out and become commonplace like other Internet ad types?
I do think native ads will become commonplace in the very near future. In general, advertisers must evolve to accommodate a sophisticated consumer while finding the proper marketing mix for their business.
If you have suggestions for future Digital Marketing News posts, want to ask questions or share your thoughts, please feel free to email me! – Kristy

https://www.gcaionline.com/wp-content/uploads/2016/10/GCAIdefaultthumb.jpg
300
300
Garvey Communication
https://www.gcaionline.com/wp-content/uploads/2016/10/GCAI-Logo-IDM-340x240.png
Garvey Communication
2013-06-25 10:04:13
2014-09-17 11:21:16
Native Advertising Saves The Day For Brands