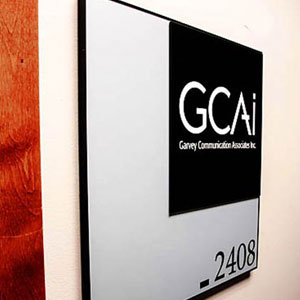 Although I'm not normally a fan of reality TV or singing competitions, The Voice on NBC has gotten my attention because of its use of social media, and Twitter in particular. When I watch the show, instead of a bowl of popcorn in my lap, I have my Macbook open to Twitter so I can interact with the show's contestants, coaches, and viewer's all over the country. By following the hashtag #TheVoice I can see what other people are saying about a singer's performance or the ridiculous outfit that a coach is wearing and add in my two cents.  The show goes a step further by incorporating viewer's tweets into the show live with the "V correspondent" Alison Haislip. Alison reads tweets on air as well as asks coaches and contestants questions posed on Twitter. If a tweet isn't read it still has the opportunity to appear on the bottom of the screen.
In this video interview, Alison Haislip, talks about her strategy and how she tries to get fans to interact with the show.
The article, The Voice: How a TV Show Became a 24/7 Social Media Conversation, from Mashable explains why this show is different than anything else on television right now. Here are a few highlights from the article as to why this kind of integration with social media could be the future of TV.
"70% of the tweets about the The Voice include the hashtag #TheVoice, a "phenomenal" rate that a Twitter spokesperson says is an "industry high," said Nicolle Yaron, the show's supervising producer.
"During the show's first live performances, every contestant, coach and team trended," said Andrew Adashek, the show's social media consultant.
"When Team Christina performed 'Lady Marmalade,' the Facebook Page gained nearly 10,000 likes within a few minutes.
The Coaches tweet live throughout the show as well as the contestants. The coaches twitter handles are below if you would like to follow them and get in on the action next week!
If you have suggestions for future Social Media News posts, want to be a guest blogger, ask questions or share thoughts, please feel free to email me. Thanks! – Laura
P.S. In case you were wondering I'm voting for Javier Calon, @Javstwtr, to win it all! Who will you be voting for?
https://www.gcaionline.com/wp-content/uploads/2016/10/GCAIdefaultthumb.jpg
300
300
Garvey Communication
https://www.gcaionline.com/wp-content/uploads/2016/10/GCAI-Logo-IDM-340x240.png
Garvey Communication
2011-06-22 08:50:28
2011-06-22 09:24:07
How Twitter is Becoming Part of TV on #TheVoice