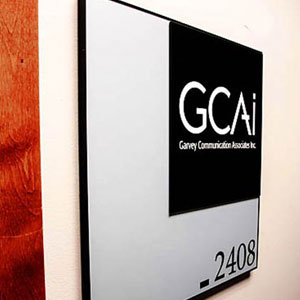 GCAi's AdWords expert explains how Google uses behavior and search history to target you with advertisements.
Google knows everything about you.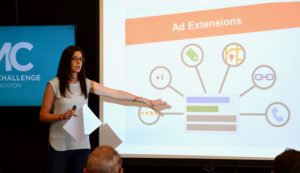 The behemoth search engine uses web browser data, including behavior and search history, to store away an unfathomable amount of information about each of its users. As a result, Google is one of the most powerful tools available to digital marketers.
At the recent Digital Marketing Innovation Summit in Hyannis, MA, Google's Head of Retail, Courtney MacConnell, shared with more than 300 marketing professionals in attendance how Google uses that immense amount of data to target users with advertisements.
GCAi is no stranger to online advertising with Google. GCAi is a Google Partner agency and has three Google AdWords Qualified Planners, all of whom are proficient in building and running online advertising campaigns using Google's Search and Display Networks.
Our #GCAiPlanet team wanted to learn more about how advertisers use Google's data to effectively serve up targeted ads, so we sat down with Mary K. Shea, Vice President Digital Strategy and GCAi's most experienced Google AdWords Qualified Planner for some expert insight.
What is interest-based advertising? How does Google use it?
Through AdWords, Google allows advertisers to reach users based on their inferred interests and demographics. Google uses behavior and search history to categorize users as pet lovers, running enthusiasts, foodies, beach bound travelers, political junkies and more.
For users, this means that they are more likely to be served ads that are relevant to them.
What is the difference between interest-based advertising and placement-targeted advertising?
Interest-based advertising reaches users based on the sites they've browsed and the interest/demographic categories they're placed into.
Placement targeted ads reach users visiting specific sites regardless of their interests or demographics.
How does Google infer interest and demographic categories?
While users browse Google Partner sites, like JCPenney or Porter Airlines, Google stores an advertising cookie on the user's browser to understand the types of pages that user is visiting. For example, if a user views a lot of recipe pages or watches cooking videos, Google may put them in the foodie category and show them more food related ads.
How can people see what interest or demographic categories Google has inferred about them?
When signed into Google (an account is free), users can view their interest and demographics categories on the Control your Google ads page.
How can people opt out of interest based advertising?
There are three opt-out opportunities users can take advantage of:
To opt-out of Google Search and other Google Products like Maps and Gmail (Google.com):
Once signed into their Google account, users can visit Ad Settings, scroll down the page, and change the "Ads based on your interests" switch to off.
To-opt out of sites across the web that are part of the Google Display network (beyond Google.com):
Visit anonymous Ad Settings and change the "Ads based on you interests on websites beyond Google.com" switch to off.
On the same page, scroll down and change the "Google Search Ads based on your interests" switch to off.
It's important to remember that opting out doesn't stop ads altogether. You'll still see Google ads, they just won't be based on interests or demographics.
https://www.gcaionline.com/wp-content/uploads/2016/10/GCAIdefaultthumb.jpg
300
300
Garvey Communication
https://www.gcaionline.com/wp-content/uploads/2016/10/GCAI-Logo-IDM-340x240.png
Garvey Communication
2016-05-23 13:39:03
2016-05-23 13:43:12
How Google Uses Your Information For Ad Targeting