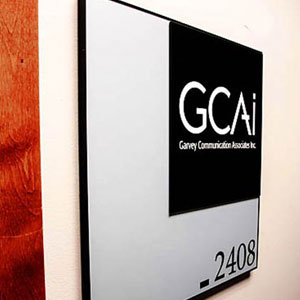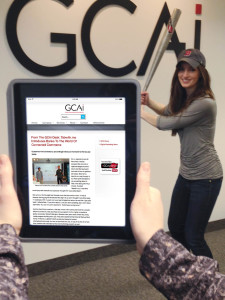 Spring is finally here, and so is baseball season. Those of us in the Digital Marketing world have been pitching all winter, however, using Content Marketing. There are no seasonal limits for this awesome sales-generating tool, but let's stay with the baseball theme for now because it is in season (and at GCAi, we are hoping the Red Sox actually show up this year!).
Baseball is a somewhat complex game in which deliberate strategy is employed to achieve a specific end: A win! Content Marketing is rapidly becoming the game of successful marketers. It also employs a deliberate strategy to achieve a specific end: A sale! Before we jump into discussing the plays that make Content Marketing a success, for most of us, it would help to understand just what content marketing is. After all, cricket has bats, balls, and pitchers, but no one would call it baseball.
1. Learn the rules
"Content Marketing is basically providing your audience – ideally customers and prospects – with useful information," suggests Mary Fallon, Media Director at GCAi. "To succeed, your audience must find it useful and valuable. Content Marketing is essentially selling them on ideas, an approach, or useful information, not on a product or service. But if you have great content, customers will be knocking at your door."
No selling your stuff, but you are still selling? I'll bet you're thinking Content Marketing is a lot like Cricket now, but let's leave the sales thing alone for a minute while we dig a little deeper into the "rules." Generally, Content Marketing is advice: "how to," "simple steps," "what to avoid," and more. It is usually an article – consisting of text – but it often is supported by videos, infographics, and images, all of which add value. The best Content Marketing for you will be something related to your business – after all, you are an expert, right? If that is true, you must have useful ideas and suggestions for your customers.
Still wondering about the sales thing? Content Marketing can help generate sales of products and services; it's just not its primary function. Instead, Content Marketing engages consumers and gets them interested in what your business has to offer. If they like your content, they'll be motivated to stick around and explore your website, and that should lead to sales.
2. Know who you are pitching to and how to pitch them
Of course, you need to understand your audience in order to create content that they will find relevant, informative, and useful. What are your customers' values? Interests? Lifestyles? Concerns? Drafting content that is of little interest to your target audience is a waste of time and will not generate the response (clicks and unique visitors) you want.
3. Cover all the bases
It is hard to get clicks if you don't know how to properly disseminate your content so that the audience will see it. Start by putting your awesome Content Marketing post on a landing page on your website. That landing page has to be a unique page on your website, meaning it has its own URL that you can link to. A good landing page will contain more than just your content. It should give your consumers a taste of what is to come. So make sure you add links to other pages on your website that might be of interest to this reader (at the bottom or the side of your Content Marketing post).
Images, infographics, and short videos that support your post will make your landing page more interesting and encourage the reader to stick around for a while. If you have Google Analytics plugged into your website, you can get valuable information on where your readers are coming from and what they are doing on your website.
4. Head for home plate
Once you have created your landing page, it is time to promote it. Promotion is the process that will drive traffic to your website and bring with it engagement and, hopefully, sales. Social Media Marketing is a great way to attract visitors to your landing page. Posting to Facebook, LinkedIn, and Twitter is a great start, but for even more results consider adding paid promotion. Each platform offers advertising options with robust performance analytics. There is also a variety of audience targeting options you can choose from: e.g., geo-location, gender, etc.
5. Know your batting average
About those robust performance analytics . . . use that data! It will show you how many people your post reached, how many clicks it generated, and much more. This information is critical to helping you become a more effective Content Marketer.
Content Marketing can bring prospects to the top of your online sales funnel. Visitors to your website who find the Content Marketing useful are more likely to research your company's offerings and remember your name when they are ready to buy.
"Content Marketing's purpose is not to directly sell," notes Fallon, "but it does help sell. If someone clicks on your Content Marketing and then visits your site, it has worked. They were sold on your content and clicked, and are now learning more about your company as a result."
https://www.gcaionline.com/wp-content/uploads/2016/10/GCAIdefaultthumb.jpg
300
300
Garvey Communication
https://www.gcaionline.com/wp-content/uploads/2016/10/GCAI-Logo-IDM-340x240.png
Garvey Communication
2015-03-27 09:27:33
2015-03-30 09:51:48
From The GCAi Lab: Hit Your Content Marketing Out Of The Park