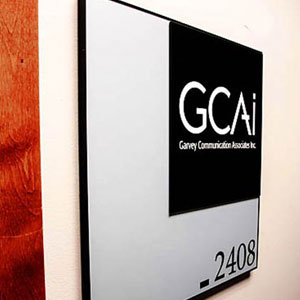 Customers find convenience and willingly introduce their bank to friends and family.
It's an experience we all have had. A social occasion like a lunch or night out begins to wind down and that awkward moment of how to split the bill arises. Most of us squirm our way through it, but Rob Ianelli decided to do something about it. Rob, who along with Paul Cheek, founded Tabwith.me, a real time social payment network that operates through their app called Dutch.
Rob was out for the night with friends when the idea came to him. "It was a disaster sharing payments between the eight of us and I thought it would be easy if I could pay with my card and we all get charged our amounts and then I get paid back," reflects Rob. "If you think about it, we can share anything, but I can't share payments. You can only send payments. That's been our big tenet."
And like that, Dutch was born. Actually, it took a few years and travel to a couple different continents. Rob and Paul were accepted into the highly competitive global accelerator MassChallenge in Boston a few years back where they really made progress building their app. They also applied and pitched at Startup Boot Camp in Boston, a global fintech accelerator based in London (startupbootcamp.org), and won a spot there too. So, it was off to the UK where they worked with international financial technology experts as well.
The Dutch concept is relatively simple. Participating issuers allow their card holders to enroll into Dutch so that they can invite friends to pay dynamically. Friends can connect through a combination of credit, debit, or prepaid cards to join a transaction. The Dutch system accepts the transaction and automatically splits the total when the card is charged by the merchant. Then all participants are notified with the amount they paid.
"Everyone we talk to is like 'Oh my god I could've used that during this event'," reveals Rob. "It's the idea that I can participate in transactions with friends anywhere at any merchant at any time."
Tabwith.me's first customer is located in the Netherlands, a company that the founders met during their time in London. Back in Boston, Rob and Paul have started implementing Dutch at a local bank, which is very interested in its convenience and prospecting possibilities.
"The banks we are working with and talking to like the convenience aspect," explains Rob, "because they know that is what customers – especially hard to reach millennials – are looking for. But beyond that great customer experience, we are able to brand Dutch for these institutions so that they are essentially introduced to their customers' friends and families. That is a unique competitive advantage."
Rob and Paul envision a world where payments are transferred into a social network riding the payment card rails to drive collaborative consumption – all enabled by Tabwith.me's payment technology. All that inspiration, born out of a relatively frequent awkward situation, is indeed impressive.
Good luck Rob, Paul, and Tabwith.me!
https://www.gcaionline.com/wp-content/uploads/2016/10/GCAIdefaultthumb.jpg
300
300
Garvey Communication
https://www.gcaionline.com/wp-content/uploads/2016/10/GCAI-Logo-IDM-340x240.png
Garvey Communication
2015-03-09 09:15:24
2015-03-09 09:15:24
From The GCAi Desk: Tabwith.me Introduces Banks To The World Of Connected Commerce