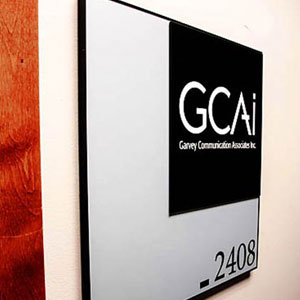 #GCAiPlanet caught up with Mary K. Shea, Vice President Digital Strategy at GCAi, to learn about how she and her team cook up successful Facebook advertising campaigns.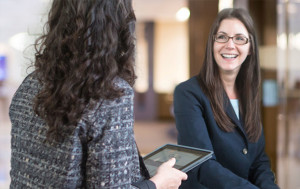 As Facebook closes in on 1.5 billion users worldwide, its potential as an advertising channel is no longer in doubt. Yet, it is not just its massive audience that makes it attractive to advertisers these days. In fact, according to Mary, it is something much more niched.
"Initially, the attraction for advertisers is that large number of users," notes Mary. "But we are interested in its targeting potential. Our clients do not want to talk to everybody. They only want to target prospects." Facebook offers a number of targeting options including demographic, geographic, and interest-based. Creativity is also not stymied through Facebook advertising either, as Mary and her team regularly uses text, images, links, and video in their campaigns. Finally, since GCAi is a digital marketing agency, Mary and her team have an enormous appetite for analytics, which the Facebook platform readily serves up. "We can track the effectiveness of campaigns in real time and make immediate adjustments. Try doing that with a print ad or TV commercial."
1. Initially, it all starts with strategy. "Effective campaigns are based on distinct objectives. Are you looking for engagement, website traffic, video views, or app installs? If you are going to be successful, you want to be clear on what you are hoping to achieve going in." Once your goal has been set, select a campaign type that will meet that objective.
2. Next, Mary's team puts the power of the Facebook advertising platform to work by using its targeting filters. "Every campaign that we set up has well-defined audience targeting, which the platform facilitates. Most frequently, we are using filters for location, age, gender, languages, interests, and connections. Targeting not only makes the campaign more effective, it makes it more affordable, too. Plus there is an added benefit: generally, more targeting means less negative feedback."
3. Although targeting is critical, content is still king. "In regard to creative, we use simple text that will be of interest to the defined audience. We always use higher-resolution images so that they appear nice and crisp. Also, it's important to ensure that your creative displays properly across all placements – desktop news feed, mobile news feed, and right column. Facebook allows you almost instant testing, so take advantage of it and try out options to see what works best."
4. Use your budget wisely. "Facebook advertising is very affordable, if you use the platform to your advantage. You should use the audience definition tool to see what your potential reach is and adjust your ad schedule, audience, and spend levels to fit your needs. Effective Facebook advertising – and we include cost-effective in that criteria – is not based on an automated process. You have to tweak continuously."
Mary's takeaway tips:
Keep mobile in mind. Since most users access Facebook via the app, ensure that your creative displays properly and that you're linking to mobile friendly content.
Use videos. In the last year, Facebook has changed its algorithm to favor videos and users are definitely interested in watching (GCAi Video: "Produce Videos On A Budget").
A/B testing. Continually try different targeting, creative, and budgets to determine what is working and what isn't in order to optimize your campaigns for the best results.
https://www.gcaionline.com/wp-content/uploads/2016/10/GCAIdefaultthumb.jpg
300
300
Garvey Communication
https://www.gcaionline.com/wp-content/uploads/2016/10/GCAI-Logo-IDM-340x240.png
Garvey Communication
2015-07-20 12:01:44
2015-07-22 09:48:04
From The GCAi Desk: Mary Shea's 4-Step Recipe For Facebook Advertising Success