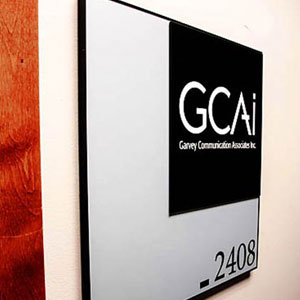 Hey GCAI fans! Since Laura is away, this week's Social Media News will be brought to you by myself. My name is Stephanie and I am GCAI's  winter intern. In honor of the new year, John, Mary and I found a few of our favorite social media articles that will be sure to jump start your social media strategy in 2011. Enjoy!
Influencer Scoring – Separating Worry From Want-To-Bes
I think understanding individual influence in social space is going to be a very big issue in 2011.  Almost every day, we are uncovering posts about one of our clients – both negative and positive.  Currently, we are using redundant monitoring platforms to  discover the posts and then manually assessing and scoring the commenter's influence. Services like Klout are doing the same calculations algorithmically – which does highlight "the way of the future."  Blogger John F. Moore's interview with Matt Thomson, VP of Platform at Klout is a good place to start to understand where influence scoring is and where it is going.  – John Garvey (@Jgarvey)
Massachusetts Twitter Usage
Massachusetts is one of the top 3 states with usage that is 69% higher than the national average which is also the greatest increase among all US states. In terms of growth, Massachusetts was 2nd with a 24% increase. I think this reinforces the fact that Twitter is an important tool that businesses can utilize, especially in areas where usage is high or steadily increasing. A few tips if you are just beginning to use Twitter: listen before engaging in order to get a feel for the Twitter community, keep tweets to 120 characters which allows them to be retweeted, and restrain from pitching. –Mary Fallon (@MFallon)
Are videos and mobile applications included in the next step of your social media strategy?
This article from ReadWriteWeb.com is an excellent resource in terms of emerging social media trends in 2011. In 2010, iPhone and iPad applications were downloaded over 7 billion times and e-mail access on the iPhone is continuing to rise while access on the computer declines. In 2011, many interactions and experiences will be shared through mobile devices. Additionally, consumer engagement with video continues to grow. Consumers can look forward to relying on video to get information and learn about companies in a way they wouldn't normally experience with tweets and status updates. I view this as the next, more interactive step in consumer engagement. –Stephanie Jackman (@stjackman)
Do you have any of your own social media trends for 2011? Please feel free to email me. Thanks! – Stephanie
https://www.gcaionline.com/wp-content/uploads/2016/10/GCAIdefaultthumb.jpg
300
300
Garvey Communication
https://www.gcaionline.com/wp-content/uploads/2016/10/GCAI-Logo-IDM-340x240.png
Garvey Communication
2011-01-06 16:14:13
2011-01-06 16:14:13
GCAI's 2011 Tips and Trends To Take Note Of