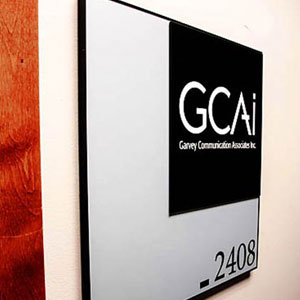 With the arrival of Facebook Timeline for pages on March 30th, brands have been scrambling to get better acquainted with the new layout, identify its changes and create a well thought out strategy to boost their brands image – or at least they should be.
If you feel behind, or haven't had a chance to implement your strategy, GCAI can help! Here are a few tips to make the most out of Facebook Timeline and understand that with big changes, comes big adjustments to your strategy.
1. Let's Look at the Data
A recent study of brands using Timeline found a 46% lift in engagement primarily driven by the emphasis now put on images and video, which increases connectivity with fans. However, Facebook has also decided to raise the incentive to pay for reach. For premium managed accounts, brands can purchase Facebook's Reach Generator which allows you to regularly engage 75% of your fans.  Without the new tool, Facebook's change in algorithm only allows 16% of fans at a time to see your updates in their newsfeed.  Therefore, it's not all about the content anymore; it's mostly how large your company's wallet is.
2. Say Goodbye to Old Features
If you look through your brands Timeline page, you'll find a few missing pieces. If you spent hours working with your design team to create a welcome page or promotional default image, they're now gone.  If you strategically chose seven or eight tabs to show, they must be dwindled down to four. Also if you used 3rd party apps to post, the content may now be displayed differently than directly posting to Facebook.
3. Picking a Cover Photo
It's definitely important to use a cover photo that ties into the critical branding objectives of your company and while that image can be promotional in nature, Facebook does have restrictions (such as no calls-to-action) in that space.   So what can you use? Brand related artwork and photo illustrations give a more dynamic understanding of your company than simply choosing a photo to upload. You can also decide to utilize an image that syncs up in an appropriate way to some of the product offerings that your company is emphasizing during a specific period. Visit our gallery to  see some of GCAI's favorite brand page cover photos.
4. About Section
The "About" section should display text which summarizes what your company does. This section has character limits between 100 and 120, so it should be short and concise.  This is also a good place to add your company's URL if you don't mind giving up valuable character space from your company description.
5. Profile Picture
Keep it simple and use your logo.  With Facebook's downgrade in default size from 180 x 540 to 130×130, your logo is about the only image that can fit in the new size restraints without looking cluttered.
6. Milestones
Milestones are a huge aspect of Timeline. It's important to include milestones starting from the day your company was founded to its current updates and achievements. This helps paint an in-depth picture of your company's history and values.
7. The "Pinning" and "Highlight" Feature
The purpose of these features is to put emphasize on certain content on your page.  You can "pin" a post and have it appear at the top of your page under your profile image.  A best practice is to pin items that correspond with your cover photo at the time.
You can also highlight a post which makes the item appear double in width wherever it would normally appear on your Timeline.  You can create ads for these items as well.  For pinned content you can upload a 404 x 404 pixel ad and for highlighted milestones you can create an 843 x 403 pixel ad.  These ads are free of charge so should be utilized by your brand.
8. Tabs/Apps
Now that your visible tabs are limited to four, it's time to decide which are most important. The photos tab will always be one of them and is permanently set in the first position. Likes, videos, events, products, locator, and photo sharing sites are all possibilities to fill the remaining three slots – but such choices should be strategic to your company.
It's important to remember that the key to a successful Facebook page is understanding all aspects of the new layout.  Utilizing these tips will set the foundation for your brands Timeline and ensure a successful Facebook strategy.
https://www.gcaionline.com/wp-content/uploads/2016/10/GCAIdefaultthumb.jpg
300
300
Garvey Communication
https://www.gcaionline.com/wp-content/uploads/2016/10/GCAI-Logo-IDM-340x240.png
Garvey Communication
2012-04-11 10:15:08
2012-10-24 15:49:37
Facebook Timeline: 8 Best Practices for Brand Pages