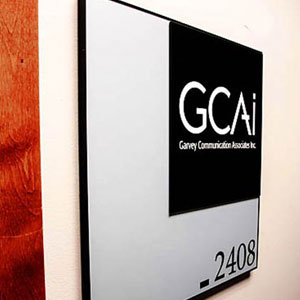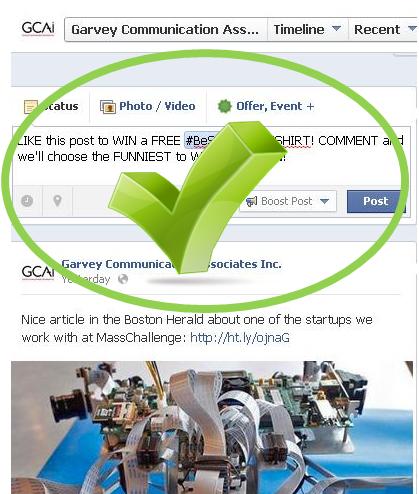 Last week GCAi shared an article about Facebook's rules for running promotions. It contained information regarding what is allowed and what is considered a violation of Page rules. However, Facebook has revised their policy. Luckily, this update is good news!
Updating their guidelines makes it much easier to run a promotion on the social network. This comes as a relief to anyone who has grappled with the task of creating a Facebook promotion or contest, only to become aware of these extensive rules midway through and forced to restart the process using a third party host.
We mentioned that Facebook could shut down your company's entire Page for infringing on such rules as not using a third party application to administer the promotion. Facebook has since flipped these rules on their head, allowing Pages to administer promotions via the Page Timeline or a third party app. It is now permissible to do the following:
Collect entries by having users post on the Page or comment/like a Page post
Collect entries by having users message the Page
Utilize likes as a voting mechanism
It is important to note that these apply only to Page Timelines, as it is still against the rules to run a promotion via personal timeline. They've also modified their guidelines in terms of tagging, making it a violation to ask users to tag themselves in a picture that they're not actually in. Other guidelines also remain applicable, such as the terms of consent and participant releases. A further summary of the new changes can be found here. Thanks to this update, digital marketers will no longer fret over the thought of their contest getting shut down, and those who have unknowingly been running their contests illegally can continue in their ways, blissfully ignorant of the former restrictions.
If you have any additional questions or would like to suggest a topic for future articles feel free to email me-John
https://www.gcaionline.com/wp-content/uploads/2016/10/GCAIdefaultthumb.jpg
300
300
Garvey Communication
https://www.gcaionline.com/wp-content/uploads/2016/10/GCAI-Logo-IDM-340x240.png
Garvey Communication
2013-08-28 09:12:35
2013-08-28 16:04:03
Facebook Flips Contest Rules