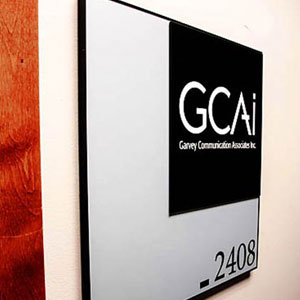 Timeline is coming soon to a Facebook page near you, but if you just can't wait and want a sneak peak of how your profile is going to look then this article How to Enable the New Facebook Timeline NOW from Mashable. The article explains with step-by-step instructions and screen shots on how obtain Timeline before everyone else does. Right now the official release date of Timeline is unknown but Facebook sources have revealed that users should be able to opt into Timeline within the next two to four weeks.
Here is a screenshot of what my profile looks like now with Timeline: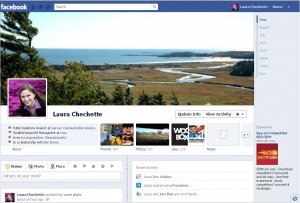 I like to describe Timeline as my own personal yearbook. It includes all of the information, photos, status updated etc. that you have ever put on Facebook. It also gives you the option to add more details like the birth of a child, bought a house, etc.
The best part is that you can edit your Timeline to only include information that you want to share. So that unflattering or maybe inappropriate photo or status update from your freshman year of college year can be deleted.
The information section of your profile has also received a facelift. It is now much more structured and organized in chronological order.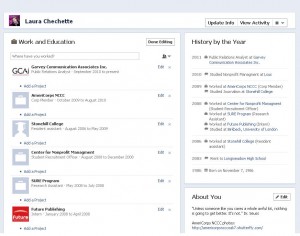 Currently the Timeline feature is only going to affect the personal profiles on Facebook, but Mashable had a few ad agency's imagine what fan pages might look like if Facebook decided to change them as well. The article, How Facebook Timeline Might Radically Change the Look of Brand Pages [PICS] includes 12 different screen shots of what brand pages could look like if they change to the Timeline layout as well.
Do you have Timeline? Do you like the changes? Let us know in the comments section.
If you have suggestions for future Social Media News posts, want to be a guest blogger, ask questions or share thoughts, please feel free to email me. Thanks! – Laura
https://www.gcaionline.com/wp-content/uploads/2016/10/GCAIdefaultthumb.jpg
300
300
Garvey Communication
https://www.gcaionline.com/wp-content/uploads/2016/10/GCAI-Logo-IDM-340x240.png
Garvey Communication
2011-09-29 08:40:05
2011-09-29 08:53:34
Facebook's Timeline: When It's Coming and What You Can Expect