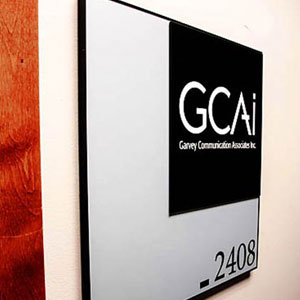 As a special St. Patrick's Day present to our digital marketing friends, we have another post by Ireland Social Media Strategist Eoin Kennedy. Thank you Eoin for this update from the Emerald Isle!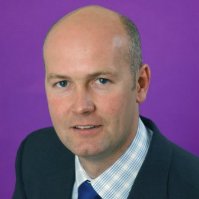 Eoin is a Freelance Communication Consultant and the Co-Founder of Knudger, a social media promotions platform. Eoin has over 15 years of experience in corporation communication with multiple degrees in public relations and marketing. He was an associate lecturer in Marketing with NCIR, a lecturer on Irish Times Digital Diploma in Digital Marketing, and the list goes on. To learn more about Eoin's experience read his LinkedIn Profile. Eoin is also active on Twitter and writes his own blog, Thoughts on Communications in Ireland.
As Ireland continues to attempt to drag itself out of the economic mess caused by the banking crisis and the over reliance on a bust property market, St. Patrick's Day once again serves as a reminder that there is more to the country than short term economic pain.
Once again this year St Patrick's day will be celebrated with the greening of many iconic global monuments and sights from the Leaning Tower of Pisa to the Niagara Falls. Now that the country is bust, the ability to have an international impact through cultural weight rather than cheap brash cash is more important than ever.
Much has happened since last year from the touchingly personal arrival of President Obama to the historic and healing visit of Queen Elizabeth which distracted from the daily grind of austerity measures demanded as part of the troika deal.
The traditional media landscape continued its decline with the landmark demise of the Sunday Tribune and the Irish Daily Star Sunday while news curation grew with Storyful and the continued expansion of breaking news sites such as The Journal.ie. The rapidity of these changes continue to pose challenges for the public relations industry as it grapples with the implications of less outlets and newer outlets relying more on social channels than the long established press release/media relations route.
Within social media circles in Ireland, Facebook continued on its predictable growth path while LinkedIn also expanded rapidly, but perhaps the most interesting arena impacting on the PR landscape has been Twitter. As a platform Irish media have rushed there to listen, chat, post stories, find spokespeople, discuss each other, validate articles and gauge attitudes but the most fascinating aspect has been the platform's use as a catalyst for key stories especially political.  Almost every print and broadcast media outlet openly promotes their Twitter presence and liberally includes tweets in their programming.
From the media frenzies that erupted once the floodgates were opened following an opposition spokesperson tweet on our past Taoiseach's (prime minister) apparently hung-over performance on a prime radio show to consistent tweet and run by other political figures, the disproportionate media trust in tweets was really highlighted during the presidential election. A tweet called out on a primetime debate show effectively ended the leading candidates challenge only to be proved bogus.
Other Twitter episodes have lead to the resigning of individuals but this is the first time that the media have been out on trial for their use of the platform and a return to slower journalistic cross checking of sources is expected.
A less cavalier attitude to using social media generated content by some press can only be good for better quality journalism and make the lives of some PR folk a bit easier.
All is not negative in the Irish economy and the digital/technology sectors are booming with recruitment shortages and a rush to retrain unemployed with the right skills. It turns out we did not need an endless amount of construction workers.
Despite the impact of extra taxes and up to 70% decrease in property values most people are philosophical and slowly focusing on the non monitory value of family, friends and culture.
Nothing like a recession to remind us about what St. Patrick's Day was supposed to be all about – our uniqueness of being Irish, something that got lost in the obsessive chasing of homogeneous wealth.
However, the international celebration of the day also serves as a reminder of the forced emigration for many young people.
For me I will be celebrating the day in a rural part of the west of Ireland where I relocated to focus on a start up www.knudger.com.  Maybe this is reflective of a new entrepreneurial spirit spreading throughout the country.
https://www.gcaionline.com/wp-content/uploads/2016/10/GCAIdefaultthumb.jpg
300
300
Garvey Communication
https://www.gcaionline.com/wp-content/uploads/2016/10/GCAI-Logo-IDM-340x240.png
Garvey Communication
2012-03-16 12:51:41
2012-03-16 13:34:37
Digital and Social Media Continue To Be The Toast Of Ireland Despite The Recession