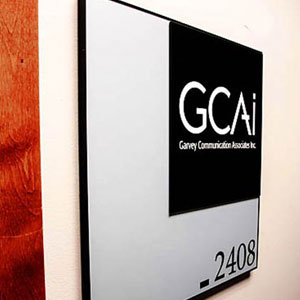 Ever thought that your Google search could tell a story?  Well, leave it to the creative minds at Google to give you that opportunity through yet another free tool called Search Stories. Way back two Super Bowls ago (Colts v. Saints), Google dropped what must have been some serious cash on a 60 second ad that was created with a few simple searches. Because of the positive response to the ad, including numerous parodies, they launched Search Stories about two months later.  While the tool has flown under the radar screen in the interim, it recently has begun to get renewed attention – we figure because it is fun…and provides the opportunity to release a big burst of creativity.  Basically, a Search Story is a 30 second video. It captures the screenshots of a particular search series that you create.  Add a template music bed, upload – and you're done.
GCAI and Western New England University recently co-hosted a Google small business seminar and we thought it would be a great place to debut our first Search Story for our client FieldEddy Insurance.  Created by GCAI Social Media Assistant Kaitlyn Bigica, the FieldEddy Search Story takes the viewer through a calamity of sorts and finally arrives at the obvious solution. We did not expect it to set the world on fire, and it didn't, but it did prove to be a useful case study of sorts on how to use this fun, and important, tool.
The only limits on Search Stories are your creativity, the available music beds, and 30 seconds.  Small businesses can use the tool to promote services, locations, good news…just about anything – again, the biggest limit is your creativity!  Once you have the video, the link becomes your method to share it on the platforms you wish.  Try the tool and play around with it, draw from personal experiences and you can have your very own Google Search Story in minutes.
Care to see our GCAI Search Story?  Click here.
Here is the FieldEddy Insurance Google Search Story we debuted at the Western New England University Google Day.
https://www.gcaionline.com/wp-content/uploads/2016/10/GCAIdefaultthumb.jpg
300
300
Garvey Communication
https://www.gcaionline.com/wp-content/uploads/2016/10/GCAI-Logo-IDM-340x240.png
Garvey Communication
2012-02-01 14:36:29
2012-10-24 15:49:19
Creating Cool Social Media Content With Search Stories