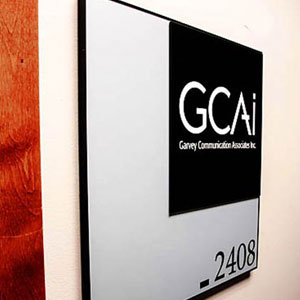 Just in time for St. Patrick's Day, we have our annual post by Ireland Social Media Strategist Eoin Kennedy. Thank you Eoin for this update from the Emerald Isle!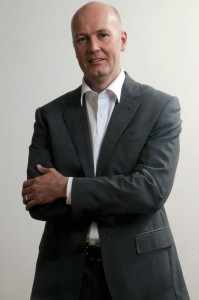 Eoin Kennedy is the cofounder of community crowd funding start up www.pledgup.com. Eoin worked in the communications industry for over 18 years where at director level he established a digital division for PR consultancy Slattery Communications. He was a board member of the Irish Internet Association for over 6 years and now chairs its Social Media Working Group. Eoin is also a lecturer for the Irish Times Digital Diploma and for the Digital Marketing Institute. He lives in the West of Ireland and is a start stop adventure sports and running wannabe. You can reach him at @eoink on twitter, personal blogging on Thoughts on Communications in Ireland, or work at eoin@pledgup.com and www.pledgup.com
Once again this year I start my update from Ireland talking about the economic situation, which in unavoidable. Thankfully the signs of progress are better than last year with a return to the bond market and a slow and gradual exit from the bailout program.
Lots of pain has been dished out in the form of cuts and new taxes and many people have genuinely suffered but what is most stark is the contrast between the old and new economies. Job opportunities are abundant for programmers, digital marketers and games developers while traditional employment stagnates. Ireland has done a great job in attracting foreign direct investment, especially with technology companies and global organizations like Twitter, Facebook and eBay continue to expand and recruit creating a two tier employment hierarchy.
All indicators point to a real boom in the Digital Communications sector.
Social media users are up in Ireland with Facebook reporting having over half of the Irish population. External research on Twitter points to 22%, while LinkedIn comes in as 18% and Foursquare at a low 1%. Brands have continued their rush to social media with international whiskey liqueur Bailey coming in number 4 in the Facebook Irish hall of fame with over 1.5 million fans. Google+ looks like it is starting to crank upwards again especially as its impact on search starts to get increased mentions.
The range of courses serving this sector have also mushroomed with government sponsored, trade associations, media houses and private companies ones all filling places consistently. I deliver a Module on Online PR for two organizations and they fill classes rapidly and attendees range from almost every sector of the business world. All in a business atmosphere where expenditure on staff is minimal.
Seed funding has never been more available to start ups with some very interesting incubation/investment programs like Dogpatch, Wayra and Irish specific ones like NDRC Launchpad. These programs utilize the wealth of expertise from Irish entrepreneurs who have successfully built and sold internet based companies and offer much needed seed funding.
The media continues to evolve and struggle with digital media. Recent restructuring of one of the big publishing houses has once again reignited the debate on how the media will survive in this new economy where content is King but getting people to pay for it is a different matter. Efforts have ranged from the pay wall approach of the Sunday Business Post to the Irish Times offering some content free and charging for archived articles. Other measures appear more desperate including a recent issue of the umbrella National Newspaper of Ireland writing to Irish organizations that have linked to newspaper content looking for payment for links. This is a particularly frightening development. The established media players are all at different stages of development in incorporating social media but the blurring of the lines between print, online and broadcast is becoming more apparent. Printed newspapers are now producing more audio and video content on the websites while radio stations are pushing in-studio webcams and branding offerings as TV stations. The media is still very influential but I do worry about younger generations' trend to use social media as a filter, with the view that 'if news is important enough it will make it way to me via my social network'.
When you talk to individual journalists, they say that their employers' digital strategy is at best evolving but Twitter has become a really comfortable home for them individually. Many stories are being written by tracking discussion boards and then posting a request for interview/comment on Twitter – a real boon for time and resource deprived journalists. Unfiltered postings by celebrities and politicians on Twitter continue to act as the starting point for many stories. In addition to it being a rich resource journalists here have a reasonably high online influence. I have tracked about 33 journalists from the Irish Times and their Twitter profiles over about a year and a half. Average Following come in around 9,000 with average number of Tweets around 11,000- a great deal more than the average twitter user. One of the more interesting figures is the 560% increase in people following these journalists showing a migration of people who are choosing to supplement or replace their news gathering through this route. Whatever is happening in their day job they still have klout when it comes to online.
I also watched the same publications' Facebook page jump from 15,000 likes to over 49,000 in less than 8 months. The level of engagement on stories posted has also increased significantly. At the same time the level of commenting on stores on their websites has also jumped. This is a gift to communications professionals as now within a couple of hours you can get a real sense of the reaction to a story and who are the advocates/distracters. Most publications show the number of postings via their social sharing buttons and new services like Newswhip give an indication of how quickly it is spreading through the socialverse. No more reading between the lines of a printed article the next day and trying to gauge positive/negative sentiment by the phone calls.
Some nice examples of old meets new media are found with The Journal which packages news very cleverly – top 9 at 9 and also incorporates social media content into its reporting.
There are some anomalies in the use of social media with certain age groups that also seem to be reflected internationally. Very few third level students I speak to use Twitter, preferring Facebook. However teens seem to be abandoning texting in large numbers and instead favoring Twitter and building reasonably big profiles pretty quickly.
The 'free' tag on social media seems to have finally lifted in terms of budget for social media projects especially those campaigns that are metrics driven and linked to business goals. This is good news for the communications industry but the threat in the form of Content Marketing offerings from SEO specialists is real. Outside of Crisis Management the communications industry has work hard to earn its place at the digital marketing table.
Ireland still has a way to go to in becoming a truly digital economy and certain sections will never embrace new media. It's hard to tell which way the younger generation will swing – currently they are ubersharers and hyper connected but I hear the drum beating loudly in the distance on privacy issues, especially as services become more invasive.
Personally, I have experienced a lot of what this new economy offers. A year ago I moved to the West of Ireland and into the world of a start up – www.pledgup.com – something that would not have been possible a couple of years ago. I now understand the real pain and challenges that many of my former clients tried in vain to express to me when I was a consultant.
2013 would appear to be producing green shoots for Ireland. Pride and self belief are key variables in this and there is no better time to show this than St Patrick's Day.
https://www.gcaionline.com/wp-content/uploads/2016/10/GCAIdefaultthumb.jpg
300
300
gcai-justin
https://www.gcaionline.com/wp-content/uploads/2016/10/GCAI-Logo-IDM-340x240.png
gcai-justin
2013-03-15 14:24:02
2013-07-31 14:21:01
A Real Boom in Digital Communications On The Horizon In Ireland