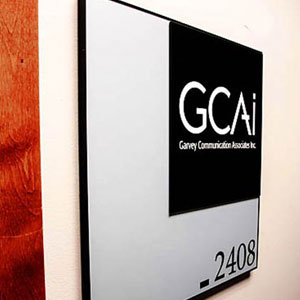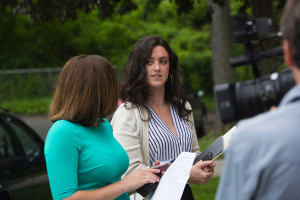 Ann Wylie's latest blog post, The Release Is Dead, had us more excited than we were for the return of pumpkin spice lattes at Starbucks this fall. It is nice to hear that an award-winning communications professional like Ann believes what we believe – that the traditional PR release is dead. In fact, we haven't written one in years.
Our SEO PR approach allows us to tell stories through digital media kits (DMKs) that provide reporters with all the information and assets they need. The best part of this is that our DMKs are highly searchable and can reach targeted audiences through the web all on their own.
But DMKs are not the only method we use to receive media coverage for our brand/clients. We also target reporters and editors by crafting unique pitches. We do this in a way that puts ourselves in the reporter's shoes. That comes naturally to our SEO PR Analyst Darcy Fortune, who spent the first few years of her career in a TV newsroom. Because she has worked on both sides of the fence, we thought Darcy might have a few tricks up her sleeve – and we were right. She revealed these six simple tips to increase media coverage for your brand:
Tip # 1: Research Reporters
"Nothing frustrates a reporter more than receiving a pitch that has absolutely nothing to do with his or her beat. It is so essential to do your background research on the reporter first," Darcy said. "Read the reporter's stories, follow him or her on social media, and be familiar with his or her bio. Look for something you have in common and use that to strike up a conversation or connect with the reporter," she added.
Tip #2: Craft The Right Pitch
Subject Line: "First, capture the reporter's attention with a subject line that will make him or her want to click. We like to refer to a topic the reporter has recently written about," Darcy suggested.
Body: "Be brief in the body of the email but get your key points across. The reporter is probably wondering why he or she should write about your idea – this is where you need to answer that question," Darcy advised.
Assets: "Lastly, add a line about any assets that you may have. Lines such as "interviewee at the ready" and "images or b-roll available" will usually catch the attention of a reporter," Darcy recommended. "The more you can help out the reporter, so they don't have to go digging for information on their own, the better your chances of getting coverage."
Tip #3: Be Persistent
"Just like that dead traditional PR release, if you do not follow up with a reporter after your initial pitch, you should consider your pitch dead too," Darcy quipped. "Reporters are unlikely to open your email the first time around. Remind the reporter with a simple email asking if he or she has any interest in your story. That will keep your pitch top of mind and, more importantly, top of inbox. Making a phone call is a risky move. Most reporters consider a follow-up call annoying, but if you have developed a relationship with a particular reporter, a phone call can be greatly appreciated," she explained.
Tip #4: Be Relevant
Can your client or brand add value to anything that is happening in the news today? Darcy suggests you ask yourself this every day.
"Use those top headlines by taking a relevant topic and offering a different angle or approach to the story. But remember what you are offering and make sure you are prepared to deliver. This is something that must be done in a timely manner because the opportunity doesn't last forever. No one likes day-old news," Darcy said.
Tip #5: Look For News Opportunities 
"Reporters post their story ideas daily on websites such as Help A Reporter Out (HARO) or Muck Rack. Use those websites to your advantage. But watch out – they can become pretty pricey depending on your subscription," Darcy warned.
"Another great idea is to get on reporters' email lists. That way, reporters will be able to seek you out for expertise when they need it rather than being pestered by you. When they go fishing for comments, you will be one of the people they go to," she said.
Tip # 6: Create A Movement Around Your Story:
"Generate some buzz around the story you want to pitch by using social media. If people are already commenting, sharing, liking, and talking about a particular subject, the media will be more likely to be interested. Besides, that's where most of their leads come from in the first place," Darcy explained.
https://www.gcaionline.com/wp-content/uploads/2016/10/GCAIdefaultthumb.jpg
300
300
Garvey Communication
https://www.gcaionline.com/wp-content/uploads/2016/10/GCAI-Logo-IDM-340x240.png
Garvey Communication
2015-11-09 10:48:56
2015-11-09 10:49:56
6 Simple Tips To Increase Media Coverage For Your Brand