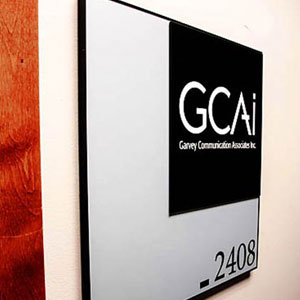 Views from The Student, The Pro and The Professor
Last week we discussed the "must have" social media skills a graduating senior needs to impress PR employers.  This week's Social Media News, is part 2 of our 3 part series, and addresses how those graduates will use social media to find a PR job. GCAI tapped three people for their perspectives.
The Student: @stjackman
Stephanie Jackman, Intern at GCAI, completing a BA in Communication this year from Marist College in Poughkeepsie, NY
The Pro : @MFallon
Mary Fallon,  Media Director at GCAI and Isenberg School of Management at UMASS Amherst graduate, Google AdWords Certified, PRSA member for 4 years, has led seminars on SEO and SMO PR at UMASS Amherst
The Professor: @FvrythingPR
Dr. Daradirek Ekachai,  Associate Professor in the Department of Advertising and Public Relations at Marquette University in Milwaukee, WI
2) How can graduating college students use social media to find PR jobs?
The Student:
With graduation only months away, Twitter is one of the first resources I turn to when searching for career opportunities. Following Twitter handles geared towards entry-level job postings is easy to do, yet incredibly beneficial to my job search. By following thought leaders in the social media and PR industry I can engage in conversations, form relationships and show future employers I'm savvy in multiple social media platforms.
LinkedIn is another tool graduating seniors can use to enhance their job search. I've used LinkedIn to network with professors, find internship openings and participate in discussion forums. I think of LinkedIn as a virtual resume where each user has the ability to list past work experiences.
The Pro:
Students can use various social media platforms (including Facebook and Twitter) to follow companies they would like to work for and connect with people who work there. They can also post their resume on LinkedIn or upload a video version to YouTube. Overall, it's important to show employers you have experience with social media, which means students should accurately complete their profiles and stay active on the platforms they are utilizing.
The Professor:
To me, it's not so much how students can use social media to find PR jobs, but how they can use social media to get a PR job!
The obvious social media platform related to careers is LinkedIn, so that means that students must create and maintain a professional profile on LinkedIn. They can start growing their contacts and build their own network, start networking, and creating meaningful content to show future employers that they are capable and serious about their professional future.
Students also can use Twitter to follow professionals in their field, job sites, and companies that they want to work for.  It's widely known that job recruiters search for job candidates, using social networking sites, and research candidates before the interviews. Students need to know how to use social media wisely, differentiate themselves from other job candidates in order to be a top contender in the job market.
https://www.gcaionline.com/wp-content/uploads/2016/10/GCAIdefaultthumb.jpg
300
300
Garvey Communication
https://www.gcaionline.com/wp-content/uploads/2016/10/GCAI-Logo-IDM-340x240.png
Garvey Communication
2011-01-27 10:49:42
2011-01-27 10:49:42
3 Perspectives On How Social Today's PR Graduates Must Be - Part 2