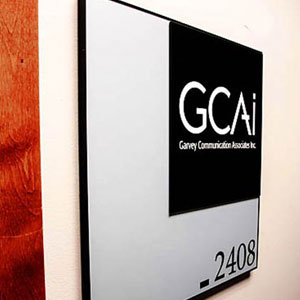 Views from The Student, The Pro and The Professor
Obviously, Social Media has transformed Public Relations. Yet, are the PR factories (colleges and universities) cranking out graduates that are prepared to work in, or maybe even lead, this changed industry?  This week's Social Media News is the first in a three part series that will answer that probing question.  GCAI tapped three people for their perspectives.
The Student: @stjackman
Stephanie Jackman, Intern at GCAI, completing a BA in Communication this year from Marist College in Poughkeepsie, NY
The Pro : @MFallon
Mary Fallon,  Media Director at GCAI and Isenberg School of Management at UMASS Amherst graduate, Google AdWords Certified, PRSA member for 4 years, has led seminars on SEO and SMO PR at UMASS Amherst
The Professor: @FvrythingPR
Dr. Daradirek Ekachai,  Associate Professor in the Department of Advertising and Public Relations at Marquette University in Milwaukee, WI
1) What are the "must have" social media skills a graduating college student needs to standout to PR employers?
The Student:
Being savvy in the realm of social media is no longer an added bonus, but a job requirement for entry-level PR candidates. The skill that will showcase graduating seniors' expertise in social media is their ability to be engaging on these various platforms.  Mastering the writing technique it takes to be successful on each social media platform is key. Students must be able to use their writing skills to not only write an eye-catching press release, but an engaging tweet and Facebook post.
The Pro:
My top three are: writing ability, responsiveness, and curiosity. Whether a PR professional is writing a 400 word press release or a 140 character tweet, both grammar and writing come into play. When working in the social media world everything is in "real time" and students need to be able to analyze and respond to issues as they arise. Lastly, a willingness to learn is vital.  Students who are curious about social media and are constantly researching new platforms and methods will be the most successful.
The Professor:
Students should not only possess social media skills, but they also should know how to use them strategically, personally and professionally. They need to understand the sociology and psychology of social communication through social networks and know how to apply them in social media tools. They should keep abreast in current and ever-changing new media trends and be informed of latest research reports.
I also believe that they need to practice social media (Facebook and Twitter, mostly) regularly (everyday preferably!). Social media should be second nature to them and they need to know how to create content, engage and maintain their social relationships with their friends and followers.
https://www.gcaionline.com/wp-content/uploads/2016/10/GCAIdefaultthumb.jpg
300
300
Garvey Communication
https://www.gcaionline.com/wp-content/uploads/2016/10/GCAI-Logo-IDM-340x240.png
Garvey Communication
2011-01-19 17:13:14
2011-01-26 14:36:26
3 Perspectives On How "Social" Today's PR Graduates Must Be-Part 1