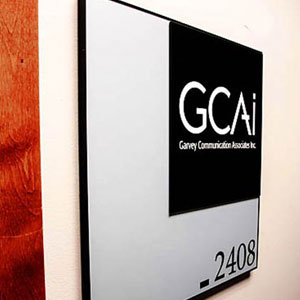 Views from The Student, The Pro and The Professor
Last week we discussed how graduates will use social media to find a PR job. This week's Social Media News, is the last of our three  part series, and asks what will surprise graduates about social media once they get on the job. GCAI tapped three people for their perspectives.
The Student: @stjackman
Stephanie Jackman, Intern at GCAI, completing a BA in Communication this year from Marist College in Poughkeepsie, NY
The Pro : @MFallon
Mary Fallon,  Media Director at GCAI and Isenberg School of Management at UMASS Amherst graduate, Google AdWords Certified, PRSA member for 4 years, has led seminars on SEO and SMO PR at UMASS Amherst
The Professor: @FvrythingPR
Dr. Daradirek Ekachai,  Associate Professor in the Department of Advertising and Public Relations at Marquette University in Milwaukee, WI
3) What will surprise graduating college students about social media once they get on the job?
The Student:
Little is taught about social media in the classroom so the majority of experience I have, I've learned as I went along. I was surprised to find the amount of time and effort that goes into developing a social media strategy and how essential it has become to a company's marketing needs. In order for a company's social media initiatives to be carried out successfully, they must be well thought-out and organized.
The Pro:
I believe most students will be surprised to realize how much strategy goes into social media.  Social media isn't just about creating and distributing posts; the content must be tied to an overall plan which has been created with the business' goals in mind. Also, the strategic plan must be constantly evolving as social media does.
The Professor:
I think students might be surprised that, being seen as a "digital native," they could be regarded as a social media "expert" with full responsibility in the area "grown ups" are not familiar with. They will have to learn quickly on management (time and organization) issues.
https://www.gcaionline.com/wp-content/uploads/2016/10/GCAIdefaultthumb.jpg
300
300
Garvey Communication
https://www.gcaionline.com/wp-content/uploads/2016/10/GCAI-Logo-IDM-340x240.png
Garvey Communication
2011-02-02 10:02:33
2011-02-02 10:02:33
3 Perspectives On How Social Today's PR Graduates Must Be – Part 3