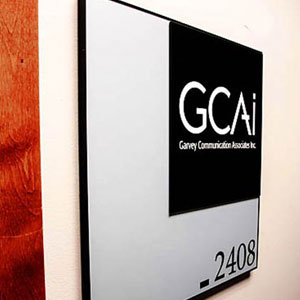 John J. Garvey is passionate about digital platforms. Although he is on bended knee before content because of its imperial importance in the virtual and terrestrial worlds, digital dissemination and engagement stole his heart years ago. John is the architect of GCAi's SEO PR approach, a process that puts benevolent brand content onto the second screens of highly targeted audiences. Since starting his PR career in college, he has since developed a portfolio that includes marketing and PR efforts on behalf of large corporations, startups, political leaders, and non-profits.
A graduate of Marquette University and American International College, where he earned a M.S. degree in Organizational Development, John is a prolific writer and an experienced strategic planner. He also received a Certificate of Negotiation Training from Harvard University Law School's Program on Negotiation, being one of the only non-attorneys accepted into the program at the time. John has guest lectured on SEO PR and Online Reputation Management at Marquette University in Milwaukee, WI and the University of Massachusetts Amherst.
John is a member of the Ad Club of Western Massachusetts and The Public Relations Society of America (PRSA). He serves as a judge and mentor for the global startup accelerator MassChallenge.